Amazon Kindle Price Drop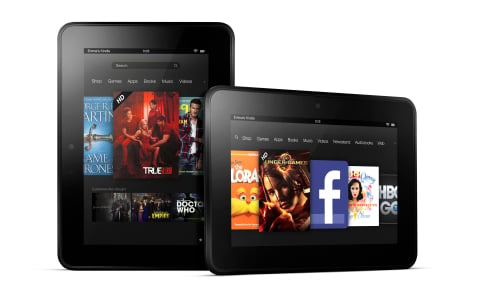 Recently, Amazon (NASDAQ:AMZN) cut the price of its Kindle Fire HD in the U.S. and the U.K. The 7-inch slate reader got a 15 percent price cut. The 160 GB reader is now priced $169 in the United States.
This may be Amazon's response to the price cut for Barnes & Noble's (NYSE:BKS) Nook HD. Amazon and Barnes & Noble both referred to these price reductions as a "limited time offer." Amazon was trying to stay competitive with Barnes & Noble, but the Nook is still cheaper than the Kindle Fire after the price reductions.
Barnes & Noble decided to cut prices because it wanted to clear out its Nook HD and Nook HD+ supply because the company is going to license the brand to third party manufacturers. Instead, Barnes & Nobles is going to focus on developing e-readers, such as the Simple Touch.
Amazon is not focusing on unloading merchandise though. It is using a price cut to put pressure on its competitor. Amazon has used this tactic before. In 2009, when the Nook came out, Amazon cut prices on its second-generation Kindle.
This competition only helps consumers who can start shopping for an e-reader or other device while the companies are busy coming up with deals and discounts.