Amazon Prime: The Prime Way to Get Shoppers to Spend More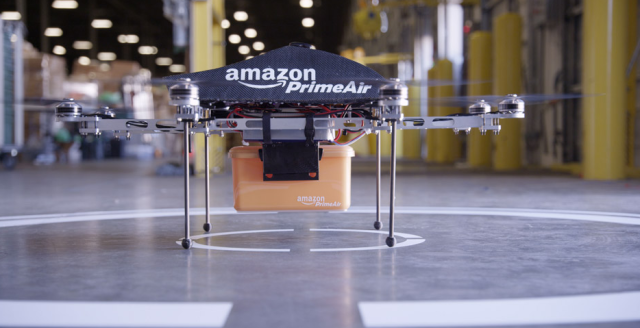 If you're a frequent Amazon (NASDAQ:AMZN) shopper, there's a good chance you have an Amazon Prime subscription. Many Amazon consumers are lured in by the membership's free two-day shipping, free streaming of 150,000-plus movies and TV episodes, and free e-book borrowing. The Seattle-based company said last week that it enjoyed a "record-setting holiday season."
Amazon has been able to convince many of its shoppers that its $79 annual program is logical for those who spend a lot of time on the company's website, but after reviewing recent data, it is unclear whether the subscription is actually more beneficial to shoppers or just more lucrative for Amazon.
According to CNBC, American customers spend an average of $968 on Amazon regularly, and the highest-spending shoppers are those who are Amazon Prime members, Kindle device owners, or Amazon Visa cardholders. Amazon Prime members spend an average of $1,340 on the site, while Kindle owners spend $1,233, and Amazon Visa cardholders lay out $1,529. Customers not in any of those categories spend an average of $529.
R.J. Hottovy, director of consumer equity research at Morningstar, said to CNBC that Amazon Prime consumers tend to spend more than their regular Amazon counterparts because they are lured in by the promise of fast, free delivery, and these people want to buy more so they feel like they're taking advantage of the program.
A Prime membership's cost — $79 per year — isn't a bank breaker by any means, but it is still enough to convince consumers that if they are going to fork over the cash, they should be getting their money's worth by shopping exclusively at Amazon and taking advantage of all the benefits, especially free shipping. An Amazon spokeswoman said to CNBC, "Our members have an amazing appetite for this express shopping in particular."
And shoppers definitely seem to have an appetite for Amazon Prime. The company reports that more than 1 million people signed up for the subscription in the third week of December alone, and its program's numbers are only rising.
An Amazon Prime membership therefore seems worth its value to certain consumers, though CNBC reports that there is still a chance the company is benefitting more from the shoppers than they might expect. The thing about many Prime shoppers is that they not only take advantage of Prime's free shipping, they are also want to benefit from Amazon's movie and book library.
Take Amazon Prime's free streaming of more than 150,000 movies and TV episodes, for example. The library baits many shoppers into scanning through their Amazon options before checking out Redbox or Netflix (NASDAQ:NFLX), and once consumers are on the Amazon site, they're more likely to buy.
Even if shoppers can't find their movies free, the Prime membership makes it more likely that they'll buy or rent for a price because they operate under the notion that they're getting some kind of discount. According to CNBC, Prime members buy or rent video content from Amazon five-and-a-half times as often as nonmembers.
Mike R. Levin, partner and co-founder of Consumer Intelligence Research Partners, said to CNBC: "If they can't get something for free on Amazon, they'll buy it. Amazon is creating people who are comfortable downloading lots of video."
So just as 2013 wraps up, Amazon is now benefiting from Prime's popularity more than ever. According to a CIRP study, about 11 percent of Amazon shoppers have both a Prime membership and an Amazon Visa card.
More from Wall St. Cheat Sheet: