Amazon to IBM: No CIA Contract for You!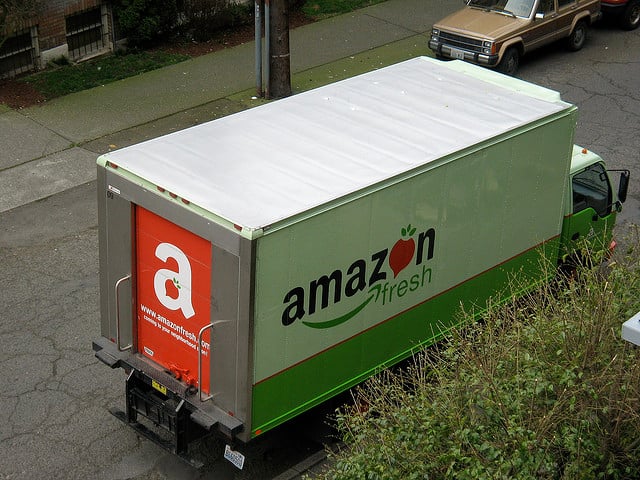 Amazon (NASDAQ:AMZN) and IBM (NYSE:IBM) have been swatting at each other over a $600 million contract, according to ZDNet. The contract in question is over the powering of the CIA's secret cloud project. Amazon was originally given the contract straight out, prompting IBM to make a complaint through the U.S. Government Accountability Office. The GAO ruled in IBM's favor, and the CIA therefore was forced to reopen the contract bidding.
Amazon then hit back in kind, taking the issue to a U.S. court where a federal judge stuck down IBM's objection — after which IBM simply withdrew its complaint. According to Bloomberg, IBM has a far longer history with federal contracts, with $1.5 billion in awards in 2012′s fiscal year. Amazon, in contrast, just set up its government sales division a few years ago — though already over 300 U.S. agencies are using its services, said Teresa Carlson, Amazon's vice president in May.
The CIA, living up to their shadowy spy image, declined to comment, saying it "does not publicly disclose details of our contracts, the identities of our contractors, the contract values or the scope of work," via spokesperson. According to Information Week, Microsoft (NASDAQ:MSFT) and Google (NASDAQ:GOOG) both began government cloud contracts ahead of Amazon's move. Microsoft's cloud-based apps were put into use by 120,000 workers at the Department of Agriculture, and the General Services Administration announced a contract with Google in the same year.
Carlson, VP to Amazon, announced in 2011 that the company was working on getting its products through the federal government's security accreditation process, noting that security and compliance are what government agencies bring up first thing — making it a priority. "What I know is that we will meet and exceed their needs," said Carlson.
Amazon has already worked out partnerships with government contract specialists such as Northrop Grumman, SAIC, Booz Allen, Deloitte, and ESRI — a geospatial services company. Amazon also launched the GovCloud region back in September of 2011, servicing government customers from Amazon data centers. With competitors like Microsoft and Google a step ahead, Amazon is undoubtedly pleased to have beat out the more experienced IBM.
Don't Miss: Sprint's Third-Quarter: Not a Race to the Top.