Amazon's 3D Smartphone Rumors Return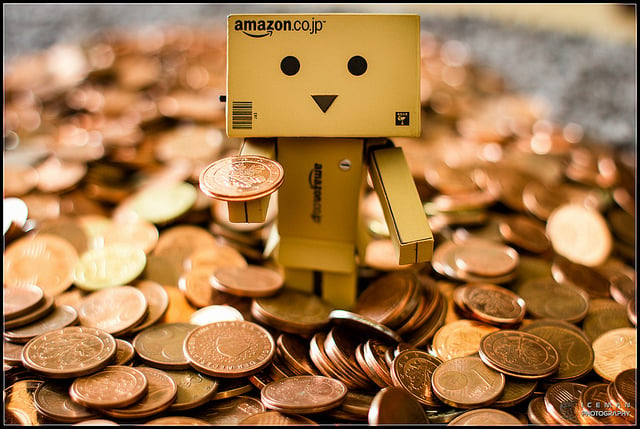 Rumors about Amazon.com Inc.'s (NASDAQ:AMZN) plans for making a smartphone have sparked again. According to a report from Tech Crunch, the company is working on both a high-end device that will use 3D technology and facial tracking, and a low-end option that will be either very cheap or possibly free.
Amazon is keeping the plans for the devices, which are being developed at its Lab126 facility in Cupertino, California, top secret. So the report from Tech Crunch is based on previous rumors that have been swirling all year and an HN posting that appeared on Wednesday. Information from the posting matched up with details from a report published by the Wall Street Journal back in May.
The high-end device would include four cameras and facial recognition software that will track a user's motions to create the illusion of a 3D picture. The software will ignore other faces around it while giving a 3D representation of the phone's screen based on the user's point of view. Tech Crunch said that Amazon is also working on an application that would allow users to take photos of an object and then be directed to an Amazon page where the object is available for purchase.
Tech Crunch pointed out that a device with five different cameras will be very expensive to make. Since four cameras aren't needed for the kind of facial tracking that the phone would have, Tech Crunch speculated that so many cameras might be needed for the object recognition app. The HN posting mentioned that sales from the object recognition could help offset the cost of the device itself.
As for the low-end device, there have been rumors swirling for months that Amazon would release a free smartphone, but those rumors were squashed back in September. TechCrunch said that the cheap phone would like run on the same operating system as Amazon's Kindle Fire tablets, called FireOS, and that the device may run advertisements. A spokesman for Amazon told Bloomberg at the time that Amazon will not be releasing a smartphone device within this year, and that it has no plans for a free smartphone at all.
There has been no confirmation from Amazon on any of this information, and since the projects are still in the early stages of development, even if the leaks are accurate the product that is eventually introduced could be drastically different from the ones being tested now.
Follow Jacqueline on Twitter @Jacqui_WSCS
Investing Insights: Will Microsoft Stock Trend Higher?