Amazon's Growing Cloud Pressures IBM and Oracle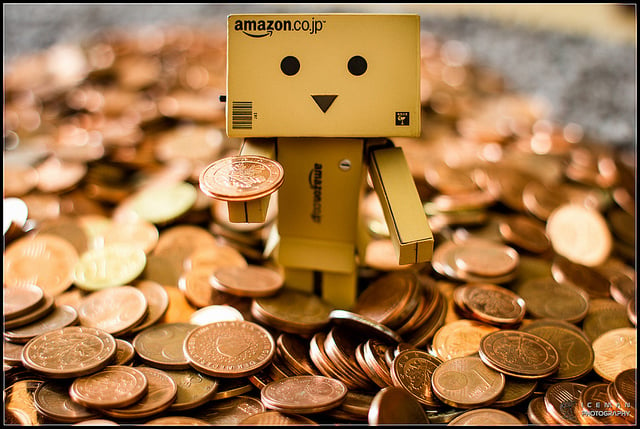 Amazon.com Inc.'s (NASDAQ:AMZN) cloud computing service, Amazon Web Services, is expected to be a driving force in the company's growth, which will be revealed when Amazon reports earnings on Thursday. Amazon has beaten out industry giant International Business Machines (NYSE:IBM) for a $600 million deal with the Central Intelligence Agency, highlighting the e-commerce giant's significant growth in the tech industry.
IBM is appealing the decision with the U.S. Government Accountability Office, but it represents a major blow to the company, which has been the go-to for computer services for decades. The deal with the CIA also shows how Amazon has grown from an online book retailer to a dominant tech company, providing technology services to businesses and government agencies.
Public cloud computing was pioneered by Amazon Web Services. The technology allows companies to rent storage and computing power — among other services — from data centers, which is less expensive and offers more flexibility than creating a data center of their own.
Amazon doesn't reveal data on Amazon Web Services, but analysts cited by Reuters believe the cloud computing service is more profitable, and expanding faster, than Amazon's giant e-commerce business. Analysts are expecting Amazon's earnings per share to be six cents, up from one cent a year ago, and predict the company will report revenue of $15.74 billion.
While IBM is used by companies around the world, and has a larger research budget than Amazon, Amazon Web Services has been catching up, snatching clients like NASA, Samsung Electronics (SSNLF.PK), Pfizer (NYSE:PFE), and Public Broadcasting Services.
Amazon competitors in cloud technology, like Oracle (NASDAQ:ORCL) and Hewlett Packard (NYSE:HPQ), have been keeping a wary eye on Amazon Web Services. HP managed to win a cloud contract from Amazon for the start-up Workday (NYSE:WDAY), and Oracle has teamed up with rivals Microsoft (NASDAQ:MSFT) and Salesforce.com (NYSE:CRM) in an attempt to better compete against Amazon Web Services following two quarters of losses.
Some have questioned whether Amazon has the capability to handle so much growth in its cloud business so quickly, citing service outages that can be highly detrimental to businesses, as well as Amazon's penchant for taking care of business remotely.
But those concerns weren't enough to deter the country's biggest spy agency from choosing Amazon, and despite IBM's appeal, it seems likely that Amazon will get the CIA's business.
Amazon shares were driven up to a new record after the deal was announced. The company did not offer comment on the CIA deal.
Follow Jacqueline on Twitter @Jacqui_WSCS