Amazon's Kiva Acquisition Leaves Some Retailers Hanging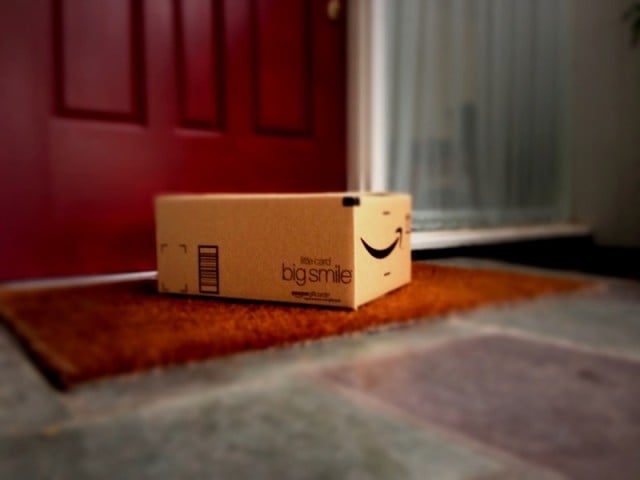 Did Amazon.com Inc.'s (NASDAQ:AMZN) acquisition of warehouse robotics company Kiva Systems leave the latter's brick-and-mortar retailer customers hung out to dry? The Boston Globe reports that Kiva Systems' efficient robotic warehouse system is currently used by several major retailers like Crate & Barrel, The Gap (NYSE:GPS), Office Depot (NYSE:ODP), Staples (NASDAQ:SPLS), and Walgreens (NYSE:WAG). Many of these companies were early supporters and adopters of Kiva's revolutionary approach to moving merchandise in large warehouses.
According to Kiva Systems' website, the warehouse system uses "hundreds of autonomous mobile robots and sophisticated control software" to "simplify operations and reduce costs while increasing strategic flexibility." Kiva's squat orange robots improve efficiency and reduce labor requirements for companies by delivering merchandise directly to human operators in warehouses.
However, Amazon bought Kiva Systems last year for $775 million. Since Amazon's e-commerce business directly competes against many of Kiva's longtime customers, retailers faced the prospect of abandoning Kiva's technology or supporting a wholly owned subsidiary of Amazon, the Globe reports.
Unfortunately for Kiva's customers, there aren't any robotic warehouse systems exactly like Kiva's, although there are companies with systems that are fairly similar. But transitioning to a new system after years of investing in Kiva's methods would mean additional expenses for companies that originally adopted the system to improve efficiency and save money.
Kiva's retailer customers may eventually have no other option but to move to a new system. According to the Globe's sources, Kiva Systems has eliminated most of its sales staff and hasn't announced a new customer since it was acquired by Amazon. One reason for this may be that the majority of Kiva Systems' resources are now dedicated to supplying Amazon's warehouse needs.
"I'm planning now for life without Kiva," one retailer customer said to The Boston Globe.
Follow Nathanael on Twitter @ArnoldEtan_WSCS
Don't Miss: Google Nexus Smartphone Vulnerability Discovered.