Amazon's New Trump Card: Original Programming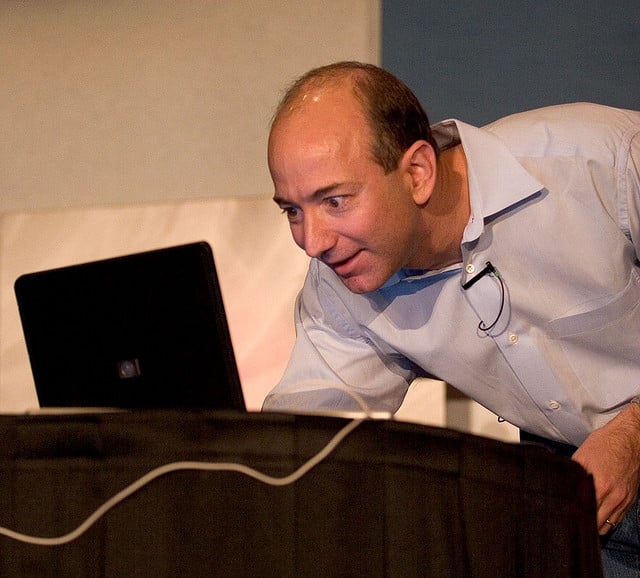 Amazon.com Inc. (NASDAQ:AMZN) wears many hats, and the company is now trying its hand at original programming.
According to The New York Times, the e-commerce giant is currently in the midst of filming a political comedy called "Alpha House" that stars John Goodman and follows a scandal that unfolds in Washington, D.C., involving a troublesome senator. The series is being shot in Queens, New York, and will premiere on November 15, but only the first three episodes will be free to all Amazon customers. Additional episodes will debut each week, but only those subscribed to Amazon Prime will have the opportunity to follow Goodman's antics.
This is Amazon's first shot at original programming, but it doesn't come as a complete surprise to analysts — the Seattle-based company has long been working to channel its presence in the living room. Though rumors of an Amazon set-top box have swirled, no product has yet leaked, and now it looks like the e-retail company is orchestrating a different approach.
Many recognize that "Alpha House" will look a lot like Netflix's (NASDAQ:NFLX) "House of Cards," a drama that received a considerable amount of attention and won an Emmy for best director. Both shows feature similar content and debut in the now-lucrative world of streaming television, but the two companies take different approaches in marketing, and Amazon has been quick to point that out.
The New York Times reports that for Netflix, programming is the focus, while for Amazon, it's the "add-on."
Netflix's business model employs data, content, and streaming distribution to build its audience of subscribers, while Amazon is only using the programming to reward its Amazon Prime members and entice others to join.
It is important for Amazon to attract Prime members because such subscribers reportedly spend more on the site after joining. Those who are members of the program already receive free two-day shipping and access to Amazon Prime Instant Video — a library of more than 40,000 movies and television episodes — but the retail company sees the necessity of being more generous to lure in users, and that's where "Alpha House" comes in.
Amazon is confident that its new initiative will help it grow its current 11 million-member base, and one would certainly hope so, considering the Times estimates that each episode of original programming costs the company $1 million to $2 million. However, experts agree that adding small features to a core business can significantly add customers, according to the Times, and if anyone can do it, Amazon probably can.
The approach is certainly unorthodox, and it will prove an issue for other companies who have also helped flood the growing TV-streaming industry. Still, Amazon wants a place to sit in consumers' living rooms, and it wants it now.
Don't Miss: Another iOS Executive Bails on Apple.