Amazon's Online Payment Plans Take Aim at PayPal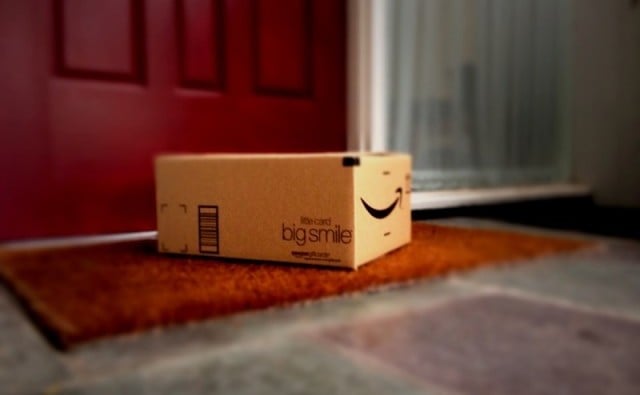 While Amazon (NASDAQ:AMZN) is well known for being one of the most extensive online stores, the company is increasingly getting more and more into finance. A Reuters report indicates that the e-retailer is looking to become the Internet's middleman for payment transactions. This move puts the company in direct competition with eBay's (NASDAQ:EBAY) PayPal service.
In many ways, this is a natural move for Amazon. It is already a middleman in a portion of the online textbook business via its Half.com website; it also acts as a middleman for many vendors on its namesake website. Adding this new financial aspect merely extends it beyond the borders of Amazon's pages to willing third-party sites. The service will also be available for subscription-based payments. (No word yet on if this affects Amazon Prime.)
How this will work is that the "login and pay" button will be used on third-party websites that have signed up with Amazon. Reportedly, the company is working with startups to expand the technology. One firm it has been testing this new feature with is mobile startup Ting, suggesting the option will work on mobile and with mobile payments, a realm many Americans are acquainted with via the Starbucks (NASDAQ:SBUX) app.
Amazon told Reuters that the new development would help small businesses online by handling payments for them.
"If you think about giving a merchant that you may not know very well the right to continue to charge your credit card in the future, you really want to know that a good relationship with Amazon stands behind that," said Amazon's vice president of seller services, Tom Taylor.
Online security is one reason people used PayPal rather than using a credit card directly in the earlier days of the Internet, when parent company eBay was becoming a household name. On many commercial websites, paying with PayPal is still an option that some customers decide to use every day. Some may include the new Amazon option alongside PayPal, adding another way to pay online. While now, people as a whole are more trusting of paying with a card online at major retailers, some people consider paying a smaller, potentially unknown company with a credit card risky. PayPal acts as the middleman on many of those transactions, and now Amazon is looking for a piece of that action.
However, these are not the only ways to shop online with an extra layer of security in mind. For those do simply do not want to use a credit card online, regardless of the company behind it, gift cards can be purchased in real life and used online instead. Or there's always shopping in real life.
More From Wall St. Cheat Sheet: