Amazon's Quarterly Loss Balanced by Surging Sales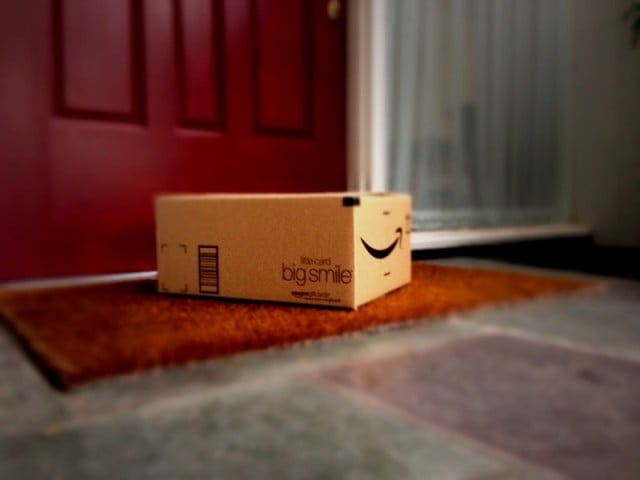 Amazon.com Inc. (NASDAQ:AMZN) CEO Jeff Bezos has told investors time and again that the focus of the company is on creating new opportunities and growing its business, not generating massive profits. Still, analysts have put Amazon's operating margins under their microscopes as fears grow that the manner in which the company does business — operating with extremely thin margins — has finally begun to hurt its profitability, even though sales have grown rapidly.
In two of of the past four quarters, the Internet retail giant has posted losses. Ahead of the company's Thursday third-quarter earnings release, the expectation was for another loss, especially because Amazon has spent significant amounts of money on new warehouses and technologies in the past three-month period.
"It's been a busy few months" for Amazon, Bezos said in the earnings press release. The company launched "a new Paperwhite and new Kindle Fires to positive reviews and surprised people … our AWS team got back to work on a big government contract, we brought 8 million square feet of fulfillment center capacity online, [and] deployed 1,382 Kiva robots in three" fulfillment centers. Amazon also "signed up millions of new Prime members" and hired and began training 70,000 new United States fulfillment center employees "to help serve customers this holiday season," the chief executive said.
Looking at the company's revenue, Amazon did indeed have a bumper third quarter: net sales increased 24 percent to $17.09 billion, up from $13.81 billion in the year-ago quarter and soaring above analyst expectations. However, those busy three months still handed the company a net loss of $41 million, or 9 cents per share, matching forecasts. Analysts were expecting a 9 cent per share loss on $16.76 billion in revenue for the quarter.
The disparity between earnings and revenue points to a particular problem with the way Amazon does business. Part of the reason that Amazon's profits remain so low is because the company invests heavily in new markets as well as on the research and development of products, including its recently announced television set-top box and rumored smartphone. The e-commerce giant significantly discounts some of its products — the Kindle, in particular — to remain competitive, and this practice also eats away at its margins.
The question left for analysts is how long this practice can continue. "The bar is low when it comes to profitability at Amazon, but the clock may finally be starting to tick for Amazon to produce profits," BGC Partners analyst Colin Gillis wrote in a note to investors after Amazon's first-quarter results were released at the end of April. "The bull case that Amazon can become a gusher of profitability once its investments mature is going to be tested later this year in our opinion."
Follow Meghan on Twitter @MFoley_WSCS
Don't Miss: Do You Want LinkedIn Linked to Your Email?