Americans Still Prefer Traditional Books, Despite Growth in E-Books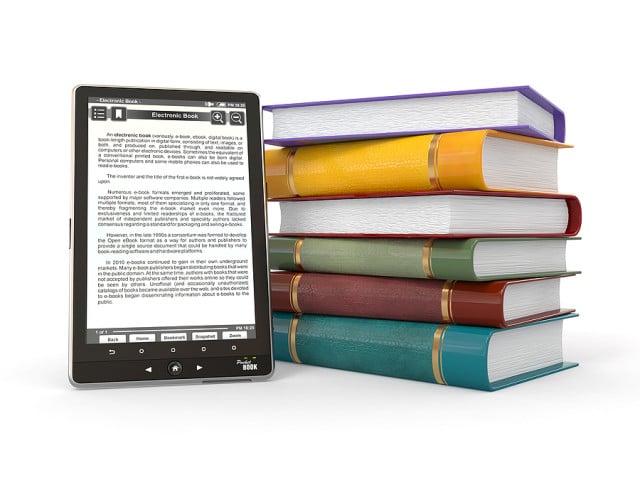 "Back in my day, we read books printed on paper!"
While this may be the knowledge the youngest among us may one day tell our great-grandchildren, the printed book has yet to go the way of the dodo bird. Many readers across multiple generations continue to read traditional books, mass-market, paperback, and hardcover. The catch is that we are also reading e-books too, creating a literary environment of ink and pixels coexisting in a hybrid literary culture.
The March 2014 report from Harris Interactive shows that the majority of Americans still prefer a printed book in hand over an e-book when possible. About 46 percent overall of Americans read only hard copy books. Not surprisingly, those most likely to read only paper books are the oldest group.
The majority of the sample polled also reads at least one e-book a year, about 54 percent of Americans overall. Those most likely to have read one of this type of book were the youngest adults, Millennials also known as Generation Y. About 66 percent of them read an e-book in the past year, and about 25 percent of Gen X is likely to have read more e-books than traditional books in the year, the highest of any group. This suggests that the reading landscape is more complicated than simply all print or all e-books.
Electronic versions of many books are available online. Some works in the public domain may even be downloaded for free from places like iBooks and Amazon. Electronic books are also available on a large variety of devices from smartphones to e-readers and tablets to laptops. Yet, the majority of us still like the feeling of a physical book in our hands. The difference is the experience as the feeling of a new Harry Potter book in hand after waiting in line at midnight is not the same as downloading it onto a tablet at midnight. This is good news for the publishing industry.
The global book industry has grown at a slow one percent in recent years, prompting cynicism over the future of book publishing and booksellers. Borders bookstore chain shuttered its doors in 2011 after filing for Chapter 11 bankruptcy, and Barnes & Noble announced earlier this year that it would be closing twenty bookstores in 2014.
Meanwhile e-books' ridiculous growth is starting to slow down at last. While still growing, e-books are starting to settle into a slower pattern than the double and even triple digit growth of past years. Publisher's Weekly even went as far as to suggest that e-books are simply becoming another format, like the audiobook, in a November 2013 story.
Despite all of this conflicting news, one trend is clear. Americans are still reading books. The New York Times Best Seller list is in no danger of dying out due to a lack of people interested in reading. Whether the book comes in pixels on a device or in hand is a different story.
More From Wall St. Cheat Sheet: