Analyst: Amazon Q3 Revenue to Come in Above Consensus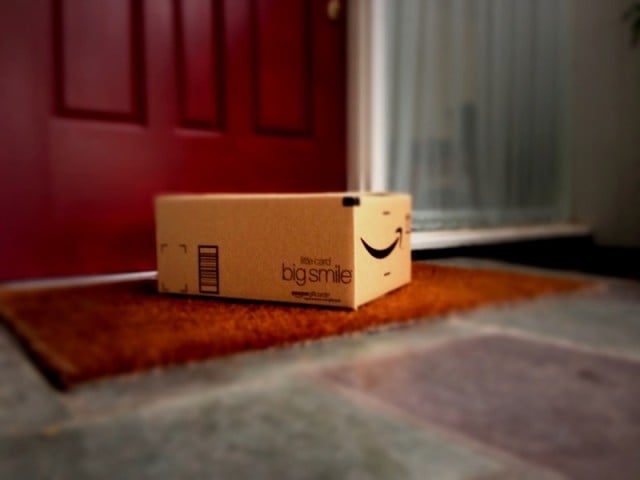 The following is an excerpt from a report compiled by Michael Pachter of Wedbush Securities.
Amazon (NASDAQ:AMZN) will report third-quarter results after the close on Thursday and host a call to discuss results at 2 p.m. PDT (webcast: www.amazon.com/ir).
We expect Amazon to report Q3 revenue slightly above consensus as it continues to gain share from brick-and-mortar retailers; however, earnings per share remain difficult to predict as the company's spending soaks up gross profit dollar growth. Our estimates are for revenue of $16.80 billion and EPS of $(0.08) versus consensus of $16.77 billion and $(0.09), and guidance for revenue of $15.45 billion to $17.15 billion. We modeled y-o-y top-line growth of 22 percent, in line with the past three quarters, but believe growth could be higher as more spending shifts online. We have modeled operating income of $19 million versus guidance of a loss $440 million to $65 million, but our estimate could be overly optimistic, as Amazon has shown a willingness to sacrifice near-term profitability in order to drive long-term growth.
We believe the consensus Q4 revenue estimate of $25.89 billion may be too conservative. We expect a revenue guidance range with a high end slightly above consensus, which also represents 22 percent y-o-y growth. Actual YE results could exceed this level due to the aforementioned market share gains, and the positive impact of a slew of new Kindles, which we believe include the distinctive features necessary to drive incremental share gains in the very competitive tablet market. For example, the Mayday Button should increase the ease of use on Amazon tablets for less tech-savvy consumers. The ability to download Prime Instant Video movies and TV content should increase the service's appeal to existing Netflix (NASDAQ:NFLX) subscribers who are on-the-go often or become frustrated by buffering issues.
Profitability has historically been uneven. EPS was $2.53 in 2010 and declined to $1.37 in 2011 and $(0.09) in 2012 on solid revenue gains. These losses are partly the result of opex increases for Fulfillment, Marketing, and Technology and Content, and can be largely attributed to improving the customer experience.
Maintaining our NEUTRAL rating and $330 price target. Our PT reflects a P/E multiple of 50x our hypothetical FY:19 EPS of $8.38, discounted back five years. We remain neutral as we have little confidence in its desire to provide investors with a strategy road map. We are not convinced it will share sufficient details about spending plans to allow us to accurately model profit growth, and it could be a long time before EPS grows sufficiently to justify its share price.
Michael Pachter is an analyst at Wedbush Securities.
Don't Miss: German Regulators to Amazon: Reform or Else.