Analyst: Apple Has Two iSurprises for Consumers This Summer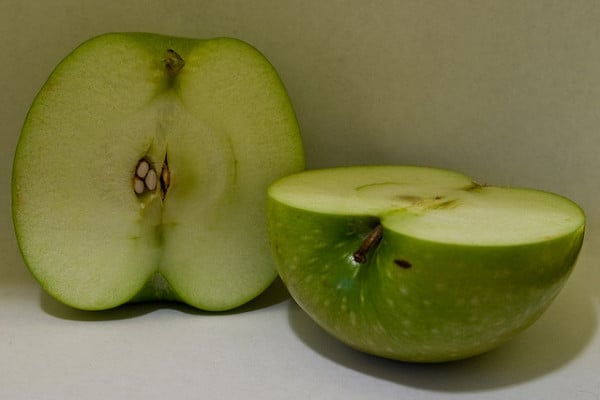 An Apple (NASDAQ:AAPL) analyst who recently attended an industry trade show in China this week believes that Apple will couple a July launch of the iPhone 5S with a low-cost iPhone alternative. According to Topeka Capital Markets' Brian White via Apple Insider, Apple will announce the release of a cheaper version of the iPhone in June, in anticipation of a July launch date. White is basing his prediction on information that he gleaned from Apple vendors and suppliers at a trade show in China earlier this week.
White offered several clues about the appearance of the cheaper version of the iPhone. According to White, the low-price iPhone will be slightly thicker than the current iPhone 5 and feature a rounded back made of plastic instead of the usual glass or metal casing. Based on his discussions at the Chinese trade show, White also believes that the cheaper iPhone will have a 4-inch screen similar to the iPhone 5.
Contrary to his earlier report, White now believes that the new iPhone 5S will also keep the 4-inch screen size. Instead of focusing on a larger display, Apple will promote the sales of the iPhone 5S by creating consumer excitement over a new fingerprint scanning technology function…
Via Apple Insider, White states that the fingerprint sensor will be "the major new feature used to market the iPhone 5S, similar to what Siri was to the iPhone 4S." This fingerprint sensor will be located below the phone's home button.
Although he doesn't believe that the iPhone 5S will have a larger display, White thinks that a larger screen size for the iPhone is only a matter of time since consumers seem to be increasingly favoring bigger phone displays made by rivals such as Samsung (SSNLF.PK).
Here's how Apple (NASDAQ:AAPL) traded on Friday: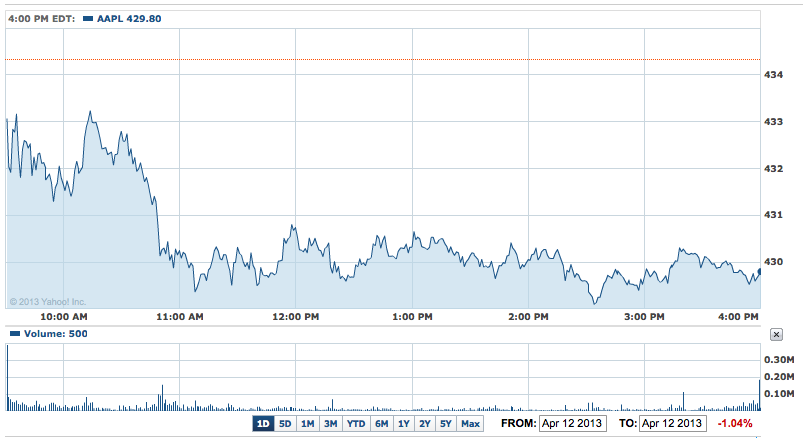 NEW! Discover a new stock idea each week for less than the cost of 1 trade. CLICK HERE for your Weekly Stock Cheat Sheets NOW!
Don't Miss: Here's How Apple's Making China a Top Priority.