Analyst: Apple's Large-Screen iPhone 6 Will Come at a Higher Cost
Apple (NASDAQ:AAPL) is rumored to be launching the next-generation iPhone in two different larger screen sizes. According to supply chain sources cited by multiple media outlets, the iPhone 6 will be released in a 4.7-inch screen size and a 5.5-inch screen size. Apple currently lacks a phablet-sized iPhone and many industry watchers believe that the introduction of a large-screen device will entice a higher than usual number of users to upgrade their devices.
Not surprisingly, the increase in screen estate is expected to come with a higher price tag. According to Raymond James analyst Tavis McCourt, the 5.5-inch version of Apple's iPhone 6 is likely to cost an extra $100. Apple's 16GB flagship iPhone 5S currently starts at $199 when purchased with a standard two-year service contract, which means that the phablet-sized iPhone is likely to start at $299. That's the bad news. The good news is that many Apple users appear to be more than willing to shell out the extra cash in order to get their hands on a bigger iPhone.
"Apple will likely charge a $100 premium for the 5.5 inch version that media reports have suggested will be available a few months after the 4.7 inch version," wrote McCourt in a research note obtained by MarketWatch. "Our June consumer survey points to continued growth in the willingness of iPhone users to pay $100 more for a bigger screened iPhone, with now a full one-third of survey respondents willing to pay a $100 premium."
Although McCourt cites media reports that predict two different launch dates for the iPhone 6 models, it should be noted that some analysts believe the devices will launch at the same time, much like the iPhone 5S and iPhone 5C did last year. Based partly on the additional revenue that the company is expected to generate from its new iPhone models, Raymond James increased its price target on Apple shares to $102 from $86 and reaffirmed its "Outperform" rating.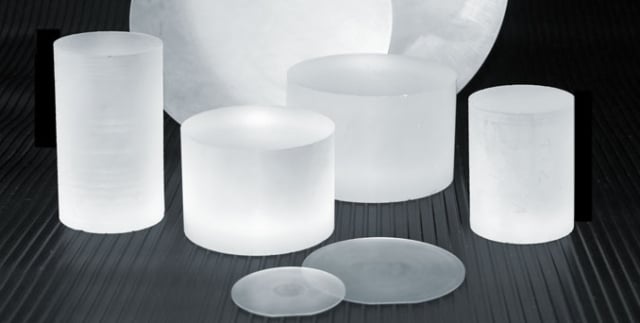 Larger screens aren't the only changes that Apple is rumored to be implementing in the next-generation iPhone models. According to "a source close to the matter" cited by BrightWire,Apple's iPhone 6 will include a payment function based on Near Field Communications (NFC) technology. Assuming the rumor is accurate, the NFC-enabled iPhone 6 would likely become the basis of a new mobile payments service. Many analysts have pointed out that Apple is well-positioned to create such a service due to its almost 800 million iTunes accounts, the majority of which are linked to credit cards.
Other rumors suggest that the iPhone 6 will feature a display made of sapphire, a material that is stronger and more scratch-resistant than the Corning (NYSE:GLW) Gorilla Glass used in the current flagship iPhone model. Finally, exclusive insider sources cited by 9to5Mac have suggested that the upcoming iPhone 6 models will also feature higher-resolution screens with pixel densities of 416 pixels-per-inch (ppi) on the 4.7-inch model, and 356 ppi on the 5.5-inch model.
Besides the potential revenue benefit from the iPhone 6, McCourt also cited Apple's strong position in the overall smartphone market. "With Samsung (SSNLF.PK) trends eroding over the past several quarters and the Android marketplace seemingly undergoing meaningful commoditization, iPhone sales trends in the March quarter, and intra-quarter June data…should give investors confidence that Apple has built a business that is sustainably capable of realizing higher than typical margins, driven by application ecosystem advantages, vertical integration across software, services and hardware, and brand positioning," wrote McCourt according to MarketWatch.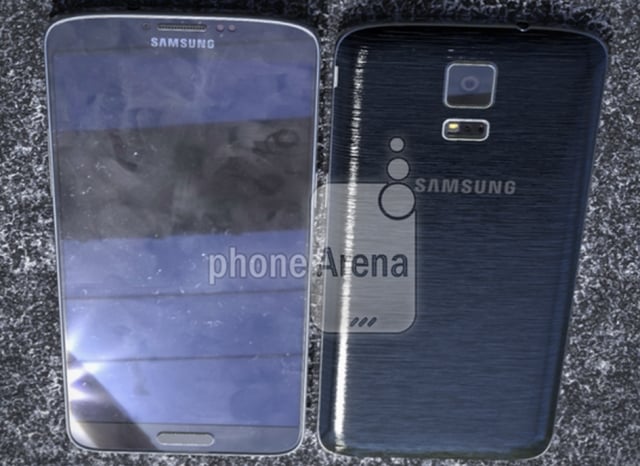 As noted by CEO Tim Cook during the company's last earnings call, Apple sold almost 44 million iPhones last quarter, a record for the March quarter. Although McCourt didn't specifically cite Apple's recently held Worldwide Developers Conference, the Cupertino-based company unveiled several new software features at the event that will improve the connectivity between Apple's various products, including a set of "Continuity" features that will allow users to move seamlessly between iOS-based and OS X-based devices. The new features are expected to increase the "stickiness" of Apple's ecosystem and help the company retain its already loyal base of users.
While McCourt sees "Samsung trends eroding," the Korea-based company is not going down without a fight. According to leaked images, technical specifications, and other information acquired by Phone Arena, Samsung will be launching its high-end Galaxy F model around the same time that Apple is expected to debut its iPhone 6 models this fall. Samsung's Galaxy F will feature a 5.3-inch high-resolution QHD display and a metal rear casing. However, judging by the current level of hype building up around the large-screen iPhone models, it appears that Apple's iPhone 6 will be the "next big thing" this fall.
More from Wall St. Cheat Sheet:
Follow Nathanael on Twitter (@ArnoldEtan_WSCS)