Analyst: China Excited About Apple's iPhone 6 Launch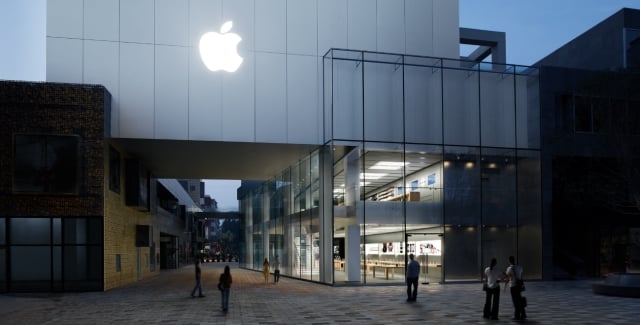 Will Apple's (NASDAQ:AAPL) rumored large-screen iPhone 6 become a catalyst for explosive growth in China's thriving smartphone market? Cantor Fitzgerald analyst Brian White is currently touring Taiwan and China in an effort to gain a better understanding of the region's rapidly growing smartphone market. According to White's Chinese telecom and smartphone industry sources, domestic phone makers are increasingly gaining momentum in China's smartphone market at the expense of Apple and Samsung (SSNLF.PK).
"During today's discussions, we walked away with the clear message that the momentum remains with the China-based smartphone vendors, including Lenovo, Huawei, ZTE, Coolpad, and Xiaomi. The tone around Xiaomi was even more positive than in past trips, while Coolpad seems to be the most aggressive around pricing," wrote White in a research note obtained by Business Insider. "We believe the momentum at the China-based brands is increasingly impacting Samsung, while Apple has already been struggling over the past 12-18 months. In the near term, we sensed disappointment around demand for the iPhone 5S."
Although White "sensed disappointment" about the demand for the iPhone 5S, he noted that the next-generation iPhones that are expected to have larger screens are already generating significant buzz in China. "That said, we heard great enthusiasm around the potential for Apple to introduce a larger iPhone form factor in China this year with the iPhone 6," wrote White, according to Business Insider. "In our view, the iPhone 6 with a larger screen (e.g., 4.7-inch, 5.5-inch) has the potential to meaningfully accelerate Apple's growth trajectory in China during 2H:14. We have not heard this type of excitement in China around the iPhone in at least two years and thus we believe this could be a very special iPhone launch for Apple." White has a Buy rating and a $777 price target on Apple shares.
White's telecom sources presumably included someone from China Mobile (NYSE:CHL), the world's largest carrier, with more than 775 million total subscribers on its network. Apple officially launched the iPhone on China Mobile's network on January 17. Last month, China Mobile Chief Executive Li Yue told The Wall Street Journal that the carrier had added approximately 1 million new iPhone users during the month of February. It is widely expected that the completion of China Mobile's 4G mobile networks will boost sales of Apple's iPhone even further.
It should also be noted that the domestic smartphone makers cited by White primarily make low-end devices aimed at price-conscious consumers. Although China's market is still dominated by low-cost Android devices, Apple holds a majority share of the country's high-end smartphone market, according to a report from mobile app analytics platform Umeng obtained by freelance analyst Benedict Evans. Per the report, 27 percent of active smartphones used in China in December cost over $500, and Apple's iPhones accounted for approximately 80 percent of this market segment.
More From Wall St. Cheat Sheet:
Follow Nathanael on Twitter @ArnoldEtan_WSCS