Analyst: Dividend or Buyback Looks Likely From Activision Blizzard
The following is an excerpt from a report compiled by Michael Pachter of Wedbush Securities.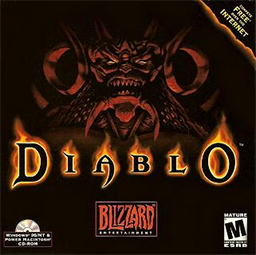 In this note, we lay out our views on potential for a balance sheet restructuring of Activision Blizzard (NASDAQ:ATVI) ahead of the five-year anniversary of its merger with a Vivendi subsidiary. We believe that Vivendi is under pressure from shareholders to reduce its very high debt level and to monetize its assets.
A sale remains unlikely, as it is inconsistent with Vivendi's strategy to become a media conglomerate. International publishers have made smaller acquisitions in the past, and have focused on developers. We don't think that U.S. media companies are interested in large gaming acquisitions due to a spotty track record and the perception that the core video game industry is in a state of decline.
We believe a large dividend from Activision Blizzard is far more likely, preceded by levering up the balance sheet. In this scenario, Vivendi would cause Activision to borrow a lot of money, likely $5 billion or so, given its relatively stable $1.2 billion annual free cash flow. That would leave Activision with $9 billion of cash and short-term investments on its balance sheet, which Vivendi would then cause to be dividended to all shareholders.
A buyback would most likely take the form of a pro rata tender offer. Activision could raise a similar amount of cash through a debt offering, followed by a tender for $8.5 billion of its stock. Assuming the tender is at a premium, this would result in the purchase and retirement of 500 million shares at $17/share.
The third option, which we consider unlikely, is for Vivendi to borrow money (or issue stock) and buy the public portion of Activision. However, Vivendi only "gains" the 39 percent of Activision's net income that it doesn't already consolidate, so its buyout would be approximately 10x earnings.
We believe that Activision management prefers the status quo or a pro rata tender, while Vivendi management likely prefers a leveraged large dividend. Recent reports that the two sides failed to reach agreement on price are likely accurate, with Activision likely offering a below market tender, and Vivendi seeking an above market offer. On July 9, Vivendi can compel a leveraged dividend, and wait until Activision management responds with an above market tender offer.
Maintaining our OUTPERFORM rating and price target of $22. We value the shares at a market multiple of 18x our 2014 $1.00/share EPS estimate, plus approximately $4 per share in cash. The company communicates clearly, executes well, and its management appears to truly understand how to make money.
Michael Pachter is an analyst at Wedbush Securities. 
Don't Miss: Is Amazon Guilty of Exploiting the British Tax Rulebook?