Analyst: Give Apple Another Chance
The crushingly negative sentiment following Apple's (NASDAQ:AAPL) fiscal first-quarter earnings report may have been a hasty reaction from investors, according to Barclays Capital. Analyst Ben Reitzes writes in a research note, which also reiterates an Overweight rating and a $575 price target on the stock, that Apple's earnings call last Wednesday "deserves another look."
According to Reitzes, there are several positives in the details made public by the company, including its strong cash flow and a conservative margin outlook that could "grow on investors now that the damage is done."
"Apple's level of cash generation remains very impressive," Reitzes writes. "We were taught that free cash flow is the most important metric in valuing a company … With strong cash generation Apple has room to return more cash to shareholders. Just be patient — if slower growth is really coming, Apple's board will need to eventually reconsider it current cash policies."
According to the analyst, Apple faces an "unprecedented challenge" of possessing a huge sell-side community with outliers who can "skew consensus" considerably. Investors' concerns about operating margins may also have been overstated.
"Operating margins by no means pressured at least in December, nor were iPhone prices," Reitzes writes. "Although there are concerns about lower gross margins in general, Apple has been able to offset gross margin generation by being more efficient and maintaining solid operating margins."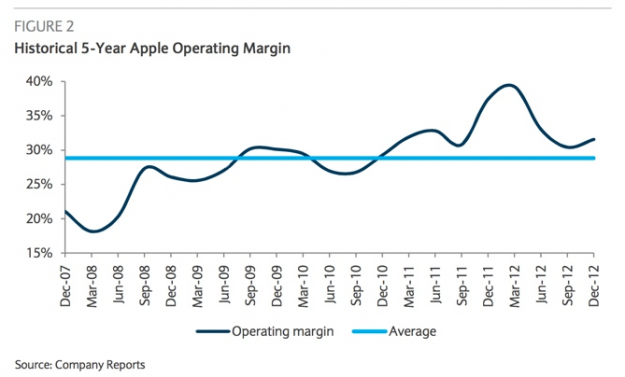 Barclays expects a launch event before April to debut new iPads and Macs and potentially preview the next version of iOS. The research firm also believes Apple will ship two new iPhones this summer.
Don't Miss: Can Apple Reach This Level By April?