Analyst: Here's How Twitter's Market Will Outshine Facebook's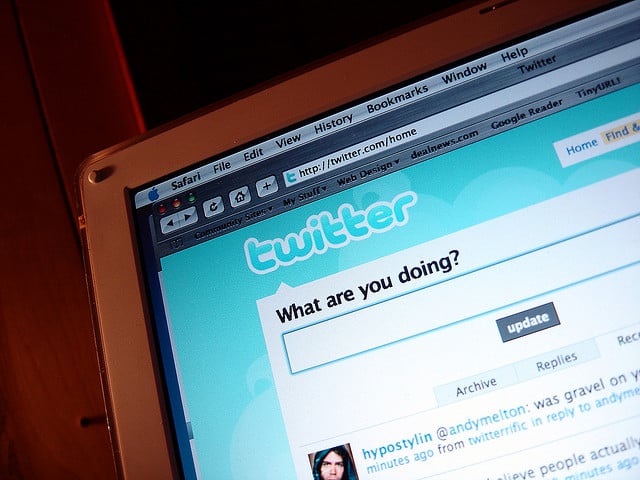 "It is important for investors to look at Twitter beyond just a 140 character text," SunTrust Robinson Humphrey analyst Robert Peck, the first to rate the company's stock, said in a 76-page research note released Monday. Only five days have passed since the still-private social network unveiled its initial public offering prospectus, but Peck is predicting a strong start for the company, with a buy rating and a $50 price target for its yet-to-trade stock.
Twitter (YPT:TWTR) made its S-1 filing public on Thursday, drawing back the curtain on information about its finances and operations that would-be investors have been itching to get their hands on. The company has exercised extreme caution during the buildup to its IPO.
In the eyes of many potential investors, the company falls into the same nebulous category of technology and Internet startups that Facebook (NASDAQ:FB) does, and as a result, carries some of the same dubious baggage. For investors, that also means there are lingering questions about Twitter's future profitability. The platform is popular, but is it profitable? Revenues are increasing, but are they growing sustainably? Can mobile be monetized?
The S-1 filing, a document companies use to register their securities with the U.S. Securities and Exchange Commission, showed that Twitter grew revenue between 2011 and 2012 by 198 percent, to $316.9 million, which is fairly consistent with analyst expectations. For the six months ended June 30, the company reported revenues of $253.6 million, up 107 percent on the year, and a net loss of $69.3 million, up 41 percent on the year. Adjusted EBITDA increased from nearly nothing to $21.4 million.
Plus, Twitter said its platform saw 218 million monthly active users in in June, up from 151 million a year ago, while timeline views — a measure of engagement, or use of the platform — increased nearly 62 percent over the same period, to about 160 billion. The social media platform only began selling advertising in 2010, but as of the first half of 2013, advertising revenue accounted for 87 percent of Twitter's total sales.
However, even before this document was released at the end of last week, Peck had done his own due diligence, conducting what he described to The New York Times as months' worth of research – interviewing industry contacts, marketers, and other sources. The goal, he said, was deciding whether Twitter would be a worthwhile investment, and from the price target he named, it appears he has concluded unequivocally that the stock would be a good buy. At $50, Peck valued the stock at more than twice the $20.26 Twitter said its stock was worth in August. His calculation values the company at around $31 billion on a diluted basis, which compares to the $13 billion that the company's share valuation produces.
Peck based his valuation on a float of 50 million shares, which will later increase to $1.5 billion, taking shares on issue to approximately 537 million, according to Reuters. He then determined his share target price by multiplying Twitter's enterprise value — or its market capitalization plus debt — by 16 and dividing that figure by revenue. The same number can be found by multiplying enterprise value by 80 and dividing the result by EBITDA (earnings before interest, taxes, depreciation, and amortization). "I think $50 provides a reasonable target," he told the Times.
In the filing, Twitter noted that there were 472.6 million shares of common stock outstanding and no shares of preferred stock outstanding as of June 30. The 50-dollar figure reflects Peck's belief that Twitter has room to grow. Even though the company did record a net loss for the 12 months that ended June 30, its service has benefited from the addition of new tools like Vine, a short-video platform, and MoPub, a large advertising exchange. "It reminds me of Facebook when they had just rolled out a bunch of new products that hadn't shown up in the financials yet," he told the Times. "I like to see those investments in the platform."
For Facebook, the four months that followed its May 2012 initial public offering were disastrous. Even 12 months later the stock had yet to return to its IPO price of $38 dollars per share. But in the past month, the stock has reached an all time high of $51.60 and analysts from Citigroup have finally deemed the company's growth to be sustainable.
Of course, Twitter is very different from Facebook, a point Peck hits in his research note; it allows users to share their interests, 140 characters at a time, converse with others, link outside content, or promote businesses. Unlike Facebook, Twitter figured out the most important aspect of the social networking business, mobile advertising, relatively quickly by comparison. Now, two-thirds of its revenues is sourced from mobile advertising
His note admits that it is impossible to fully forecast Twitter's future. In discussing the company's profitability, Peck wrote that it is hard to to estimate sales "because it requires thinking about what future businesses the company might enter, not merely extrapolating the current businesses. For example, before 2007, did investors think Apple would have a phone, let alone a tablet?"
More concerning than questions of future revenue, though it is closely linked, is the fact that the growth in users of Twitter's platform has slowed in the United States — the company's largest and richest market. Plus, at 218 million, its current monthly user is about five times smaller than that of Facebook. Peck himself acknowledged that those issues were concerning, and the prospectus has a few question marks. However, Peck does believe the social network will become more mainstream in the future. "They'll make it so your mom can go to Twitter," he said, according to Times.
Follow Meghan on Twitter @MFoley_WSCS
Don't Miss: Google Exec Claims Android 'More Secure' Than iOS, Prompts Laughter.