Analyst: IMAX Corporation Primed for Gains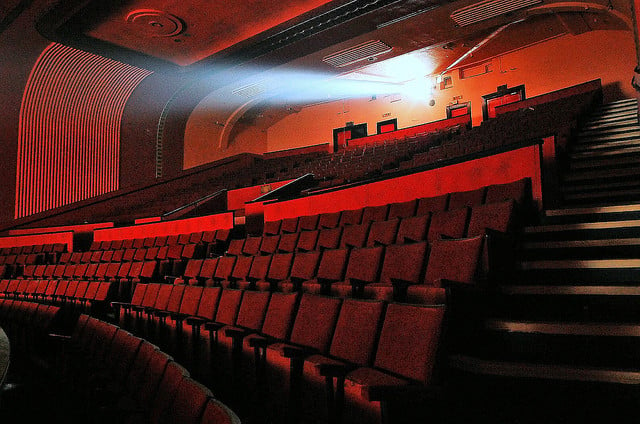 IMAX (NYSE:IMAX) will report Q3:13 (September) results before market open on Thursday, October 24, and hold a conference call at 5:30 a.m. PT. We expect Q3 results to be in-line with our recently revised estimates, which reflect weaker-than-expected box office for high-profile worldwide releases. Although IMAX no longer provides mid-quarter or end-of-quarter box office updates, it appears that Elysium, Pacific Rim, and Riddick performed below the levels we had initially expected.
For Q3, we expect revenue of $58 million and EPS of $0.07 versus consensus of $52 million and $0.05. Gravity is leading the Q4 domestic box office and is benefiting from a high percentage of premium priced show times that will offset the impact of lower revenue spillover from Q3 releases. For FY:13, we expect revenue of $280 million and EPS of $0.67, vs. consensus of $280 million and $0.69. The company does not provid e quarterly or FY guidance.
Our Q4 box office expectations may be overly conservative. The release slate in the first half of the quarter appears to be some what light apart from Gravity, but we continue to expect The Hunger Games: Catching Fire and The Hobbit: The Desolation of Smaug to be among the year's top performers. We will re-evaluate our Q4 expectations after we know Q3 results and have had a chance to see how the two aforementioned sequels perform.
A string of big budget flops in Q3 may force studios to reassess crowding of the summer release slate. The disappointing results of IMAX films this summer could cause studios to reconsider the number of IMAX films produced in FY:14 and beyond.
Overall box office receipts for IMAX's Q3:13 releases were roughly 60 percent lower than for the Q3 releases last year, with this year's Pacific Rim grossing over $100 million domestically (including at non-IMAX locations) representing IMAX's strongest release. During Q3:12, domestic receipts for The Dark Knight Rises and The Amazing Spider-Man were over $440 million and $260 million, respectively. IMAX's struggles in optimizing its release slate continue.
We are maintaining our neutral rating and our 12-month price target of $28. Our price target reflects roughly 22x our FY:14 EPS estimate of $1.25. Despite a disappointing 2013 so far, the stock appears primed to benefit from a strong release slate towards YE, as well as heavily back-end loaded installs and results.
Michael Pachter is an analyst at Wedbush Securities.
Don't Miss: 7 Films to Pay Attention to This Weekend.