Analyst: Positive iPad Survey Sparks This Apple Stock Rating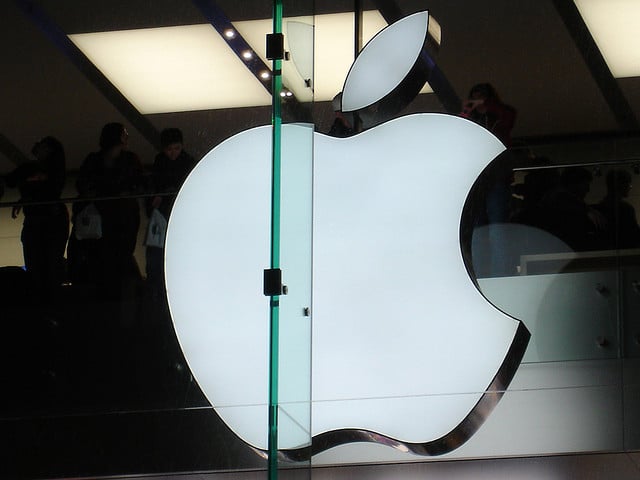 Apple (NASDAQ:AAPL) shares are near its 52-week low of $419, but based on positive trends from an iPad survey that his firm commissioned, Matthew Hoffman of Cowen & Co. stands by his Outperform rating on the stock reports Barron's. Apple closed at $423.20 on Friday after shedding $4.52, or 1.06 percent, from its price at the opening bell.
Hoffman predicts that Apple's quarterly results will see improvement because of increased iPad shipments. Hoffman has forecast $40.6 billion in revenue for the quarter ending in June and earnings per share of $10.03.
Currently there is a consensus prediction for $39.38 billion in revenue for June and EPS of only $9.28. Sales of iPads are expected to reach 21.7 million and sales of iPhones are expected to hit 31 million units, according to Hoffman via Barron's. According to Apple's website, Apple sold 17 million iPads and 26 million iPhones in FY 2012 Q3, which saw $35 billion in revenue.
As quoted in Barron's, Hoffman sees a definite upside in tablet shipments, stating "Given the U.S. penetration rate for tablets lags substantially the penetration rates of traditional PCs (>90 percent) or mobile phones (>100 percent) and the tablet category itself is still in its infancy (the iPad itself is just three years old!), we continue to see ample room for Apple to grow its iPad franchise through the continued displacement of traditional PC use cases and increasing iPad household penetration."
According to the survey commissioned by Cowen & Co., 40 percent of 1,079 respondents surveyed reported owning an iteration of Apple's iPad. Thirty-five percent reported owning the full-size version and 5 percent reported owning the iPad Mini. The survey also discovered that 27 percent of the respondents intend to purchase a full-size iPad and 14 percent intend to buy the iPad Mini.
The overall intention to purchase some version of the iPad was 41 percent, which is a 2 percent decline from the last survey in October. Hoffman acknowledges that OEMs powered by Google's (NASDAQ:GOOG) Android platform have made gains on Apple's devices, but that Apple's iPad and iPhone still remain the domestic market leaders by OEM share reports Barron's.
In an interesting side note, Hoffman predicts that the iPhone 6 should debut by late 2013 or early 2014 and will feature a 5.5 to 6 inch display.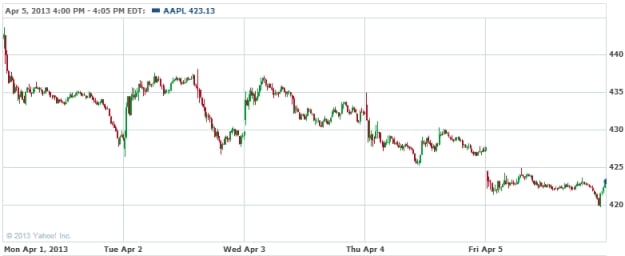 Don't Miss: Analyst: The iPhone 6 Will Replace Your Wallet.