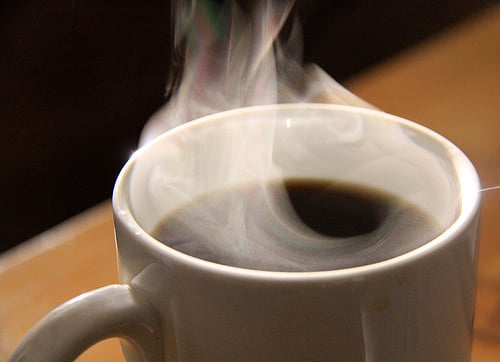 Is Apple (NASDAQ:AAPL) planning to sweeten some bitter March quarter results with a dividend announcement? Walter Piecyk from the BTIG Research firm expressed disappointment that Apple might be trying to offset a possible poor quarterly results announcement with a dividend announcement, reports Barron's. Piecyk refers to this strategy as "cosmetic games played by far too many management teams."
Piecyk has "misgivings" about Apple's reticence in announcing any possible changes to its capital allocation intentions, but also admits that analysts "have no real precedent to reference." Despite the lack of precedent from Apple, Piecyk does not believe it is related to an upcoming pre-announcement, which he would expect if Apple had missed its revenue guidance by "more than $1 billion."
So in this case no news may be good news, or as Piecyk states via Barron's, "no pre-announcement is a good sign." With that in mind, Piecyk restated his Buy rating on Apple shares, as well as his $540 price target.
Piecyk also notes that although "Fiscal 2013 EPS estimate fell $0.30 to $44.05," it is still above BTIG Research's estimate of $41.00. The revenue estimate for the quarter ending in June has also fallen, from by $773 million to $39.7 billion, while EPS has slipped $0.25 to $9.34. Nevertheless, both estimates are still well above BTIG Research's own June revenue estimate of $34.6 billion and $7.80 EPS estimate…
Piecyk concludes his Apple analysis via Barron's with the wry observation that "now investors will just have to sit tight for three weeks to see just how bad the June guide is and in the meantime endure additional analyst estimate revisions."
Apple shares on Friday closed down $4.52, or 1.06 percent, at $423.20.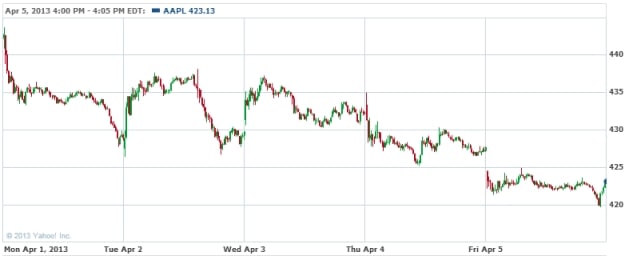 Don't Miss: This is Why Apple's Smartphone Market Disruption is Better Than the Rest.