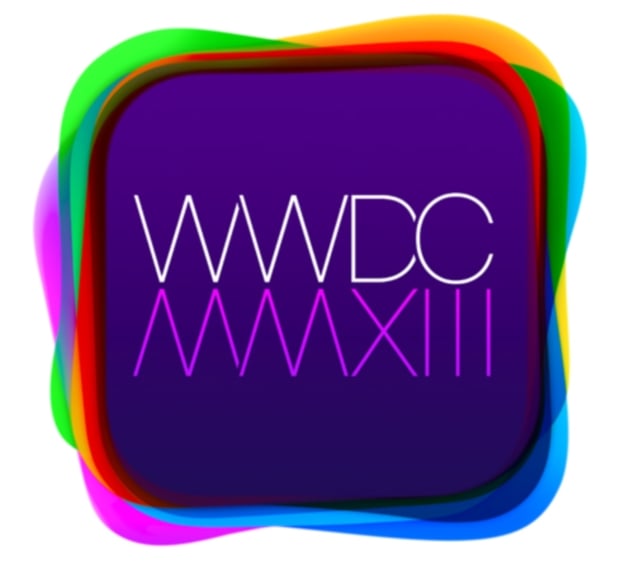 It is common knowledge that Apple (NASDAQ:AAPL) must put on quite a show at the company's annual Worldwide Developer Conference to wow its critics.
Apple's WWDC keynote begins Monday afternoon. Overall, Piper Jaffray analyst Gene Munster thinks that the event will only be incremental to the iPhone maker's recovery story. But he does believe it will set the stage for more measurable product targets — meaning new products like the iPhone 5S, the cheaper iPhone, Apple television, the iPhone 6, and the iWatch, all of which will be unveiled over the next six quarters and all of which investors are waiting for less than patiently. In particular, the analyst believes the highlight of the conference will be the redesign of the company's mobile operating system.
In a research note obtained by Wall St. Cheat Sheet, Munster reiterated the firm's overweight rating and $655 price target, a premium of 48 percent from the Friday closing price of Apple's stock.
The analyst said there was a 90 percent chance that Apple would announce a redesign of iOS. "While it may seem trivial, an overhaul of iOS will be the first new product while Jon Ive is in control of the iOS interface," Munster wrote, referring to Apple's Senior Vice President of Industrial Design. In fact, it will be the first time in more than six years that the company will tweak its mobile user interface. Because iOS has remained unchanged for so long, the move does carry some risks. But Munster argued that the decision would ultimately benefit Apple because consumers are increasingly interested in some "fresh ideas" from Apple, especially in terms of the iOS interface.
"The risk of doing nothing is greater than the risk of disrupting the winning iOS formula," Muster noted.
As for iRadio, the analyst believes there is an 80 percent chance that Apple will announce the new music streaming service. Apple's iRadio will be a relatively late arrival to the fast-growing — but low-margin — sector of the music business, but Munster still believes the iPhone maker has a "golden" opportunity to gain a measurable market share quickly, given Apple currently has more than 500 million active iTunes accounts to jump start is service. For comparison, Pandora (NYSE:P) has just 2.5 million paid subscribers and Spotify has 7 to 8 million users who pay for its music service.
Still, even if iRadio is successful, it "likely won't move the needle for the company." For example, if Apple were to match Pandora's 2014 estimated revenue of $875 million, that figure would increase the company's overall revenue by just 0.5 percent. More important is the fact that the music service would provide the opportunity for Apple to show consumers that it can deliver new and useful services with great experiences to "make up for disappointments in Mobile Me and Maps," stated Munster.
There is also an 80 percent chance that Apple will announce a new version of its mapping service and an update to Siri.
Follow Meghan on Twitter @MFoley_WSCS
Don't Miss: Apple's New WWDC Banners Promise a 'Whole New World'