Analysts Divided on Sustainability of Apple's iPhone Cycle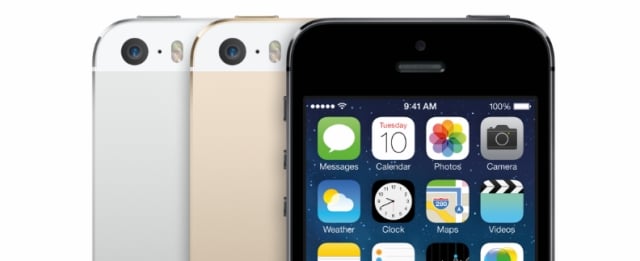 Two analysts' recently released research notes reflect the opposing perspectives on the long-term viability of Apple's (NASDAQ:AAPL) primary product – the iPhone. Apple is widely expected to refresh its iPhone product line with one or two new models this fall. Several industry rumors have suggested that the next-generation iPhones will feature larger screens that may be made out of sapphire — a harder, more scratch-resistant material.
Canaccord Genuity analyst Mike Walkley had a positive outlook on Apple's next iPhone upgrade cycle. In a note to investors seen by Barron's, Walkley cited recent smartphone surveys that showed that the iPhone 5S "remained the top selling smartphone" in the U.S. and "in many international markets." Walkley attributed the strong iPhone 5S sales to weak sales of Android-based smartphones.
However, he noted that recently unveiled devices such as the Samsung (SSNLF.PK) Galaxy S5 and the HTC One (M8) may gave Android devices a slight edge in the current quarter. "With our surveys indicating gradually increasing consumer interest in and pre-order activity for these new Android smartphones, we anticipate new high-end Android smartphones will gain market share vs. the iPhone during the June quarter," wrote Walkley in a note obtained by Investor's Business Daily.
On the other hand, Walkley was optimistic that Apple would regain its market share with the new upgrade cycle. "We believe Apple will win back meaningful high-end market share during H2/C2014 based on our belief new iPhones with larger screen sizes could create a strong upgrade cycle among Apple's loyal base," wrote Walkley. The Canaccord Genuity analyst reiterated a "Buy" rating and a $600 price target on Apple shares.
On the other side of the fence, Berenberg Equity Research analyst Jean Beaubois saw no light at the end of the tunnel for Apple's next iPhone iterations. "[T]hese product cycles are not sustainable," wrote Beaubois in a note obtained by Barron's. "P/Es [price-earnings ratios] re-rate but then de-rate," which suggests that investors cannot depend on a continuing upswing in Apple shares. For this reason, Berenberg's Beaubois and Adnaan Ahmad reiterated a "Sell" rating on Apple stock.
Although some industry watchers have warned about the impact that the increasingly saturated smartphone market will have on Apple's iPhone sales, CEO Tim Cook has repeatedly dismissed those concerns. "We haven't exactly hit a ceiling with products like the iPhone," said Cook in an interview with The Wall Street Journal earlier this year. "There are still a lot of people buying feature phones. There are a lot of people still buying smartphones that they use like a feature phone but it's labeled as a smartphone. … The more that are sold I look at as good because those are all potential future customers for real smartphones."
More From Wall St. Cheat Sheet:
Follow Nathanael on Twitter (@ArnoldEtan_WSCS)