Analysts: Facebook Growth Is Finally Sustainable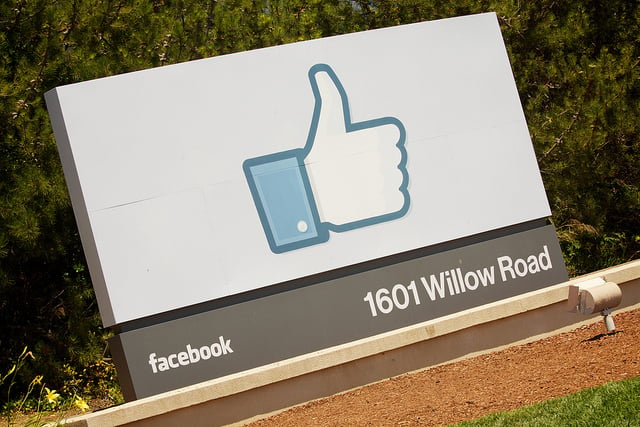 On September 24, 2012, shares of Facebook's (NASDAQ:FB) stock closed at $20.79 — a 45 percent slide from the $38 per share the social networking site debuted at on May 18, 2012. But what a difference a year can make. In the past 12 months, shares have advanced more than 110 percent, closing at $48.46 on Tuesday.
Earlier in the day, shares jumped more than 3 percent to carve out a new 52-week high of $49.66. Pushing the stock to its new height was a research note written by Citigroup analysts; their assessment showed the degree to which the social network's efforts to monetize its platform have progressed. The analysts upgraded the stock to a buy, noting that growth is now "sustainable."
"Following several conversations with advertisers and agencies we believe the factors driving the sudden inflection and growth in the second quarter are sustainable and that there are a number of factors that should contribute to further growth and gains, and potential upside," Citi Research analyst Mark May wrote in a report seen by Bloomberg. Alongside this evaluation, he raised the target price to $55 from $32.
Currently, 13 brokerages hold a strong buy rating on Facebook's stock and another 16 hold a buy rating, while 10 have a hold rating and one has an underperform rating. No analyst maintains a sell rating this month.
In the four months that followed Facebook's initial public offering, the stock lost half its value: Shares had even fallen below the debut price by their second day trading on the Nasdaq. Part of the problem was that the company CEO Mark Zuckerberg had resisted taking the social network public for quite some time, but an equally important factor was the last-minute, downward revision the company gave its earnings forecast after already filing its S-1 form, the equivalent to a public birth certificate, with the Securities and Exchange Commission.
An amended version of the document included the new forecast, which showed revenue was growing slower than expected because users were switching to smartphone usage faster than the company could service mobile advertisements, but while Facebook's "Amendment No. 6 to Form S-1″ showed the increased use of mobile phones would hurt profits, that disclosure was tucked away on pages 14, 17, and 57 of the 170-page submission.
Research analysts at the underwriting firms were also notified, but regulatory rules prevented them from publishing or emailing that news until 40 days after the IPO, although preferred clients got a Wall Street tipoff, allowing large investors to plan a massive short. Yet, on May 15, three days before Facebook's market debut, the underwriting banks increased the IPO range from $28-$35 to $35-$38, citing heavy demand.
The rest is history. On the day of the IPO, the Nasdaq's electronic trading platform could not handle the high volume of trades, leaving social network's market debut plagued with trading errors. And as news of the company's slashed revenue targets trickled down to investors, the stock price fell further below its debut price. By August 18, Facebook lost about $50 billion in value.
The 12 months that followed the initial public offering were a fight to transform the social network into a mobile-centric platform able to generate more revenue from advertising and able to act as a conduit delivering what consumers want most from their phones: ways to communicate, shop, be entertained, and find answers to simple queries. After watching Facebook struggle toward that end goal for months, investors had many questions.
But one question stands out above all others: Could the social network ever successfully monetize its mobile platform, or had the company already peaked? On that topic, analysts were divided. "Facebook's share price is telling you that investors are more skeptical about the company's prospects than a year ago," Wedbush analyst Michael Pachter said, while Jordan Rohan of Stifel Nicolaus asked, "Shouldn't you be looking at why it is 40% higher than its lows?"
Facebook had made one thing clear by that point — it had transitioned from being cool to being a utility in a single year, even though worries were materializing that the social network's user base was growing at a much slower pace than previously.
Yet even though the Facebook-centric operating system the company developed with Google's (NASDAQ:GOOG) Android and Taiwan-based smartphone manufacturer HTC (HTCKF.PK) was less than successful, the company's most recent quarterly earnings report calmed investors' fears that Facebook would be unable to make money off its mobile platform. Second-quarter results came in way ahead of analyst expectations. Revenue increased 53.1 percent on the year to $1.8 billion, beating the average analyst estimate of $1.62 billion.
Adjusted earnings increased 58.3 percent on the year to 19 cents per share, beating the average analyst estimate of 14 cents per share. Even better, Facebook announced that mobile advertising revenue accounted for approximately 41 percent of total advertising revenue for the quarter, up from 30 percent in the previous quarter, showing Zuckerberg's efforts to attract both consumers and advertising dollars to Facebook's mobile platform by dispersing promotions between updates and photos.
Facebook's improved mobile advertising numbers helped drive the stock up as much as 19 percent in after-hours trading when second-quarter results were released July 24. Since then, shares have steadily advanced, and on July 31, the stock passed its IPO price for the first time. But even after the second-quarter results, some critics were not convinced of Facebook's new mobile strategy:
Follow Meghan on Twitter @MFoley_WSCS
Don't Miss: Did the Nasdaq Just Lose the Twitter IPO?