Android Helps You Find Your Phone With This New Feature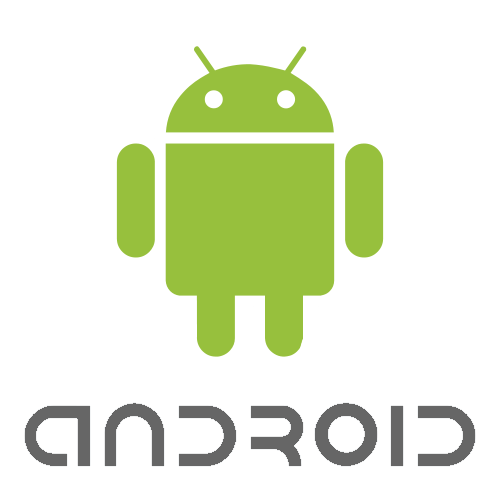 Google's (NASDAQ:GOOG) Android blog offered signifiant insight Friday as to what features are in store for its mobile devices running on Android 2.2 or above. The blog introduces a new feature called the Android Device Manager that will hopefully live up to its name by helping users manage — and not lose — their valuable devices.
Not only that, the feature also offers tools that assist consumers in the worst-case scenario that a device does get stolen, effectively helping alleviate worry about whether private data on these devices can be guaranteed safe and secure.
The blog offers two scenarios in which the new Android Device Manager can prove to be especially useful: the case of a misplaced device and a stolen device. In the first scheme, the feature can dutifully help a user find his or her phone — say, a Nexus 4 — by allowing that person to ring the phone at the highest volume, even if the phone had already been placed on silent.
The feature also gives the user the opportunity to view where the phone is on a map in realtime in the event that the user lost it or misplaced it in a location where its ringer could then no longer be heard.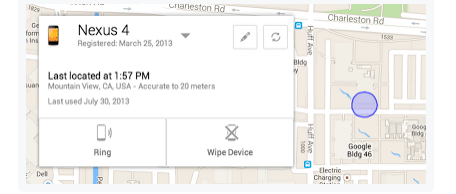 In addition, in the unfortunate situation of a phone theft, the Android Device Manager allows users to wipe the data from their phone before the wrong person is able to access it. This keeps the data secure and anxiety on an ultimate low, thus keeping users from worrying about entering privata data on their phone in fear that it'll be misplaced or stolen in the future.
So as long as users are signed into their Google accounts and have a device that runs on Android 2.2 or higher, they will soon be able to access this new feature, also available via an Android app.