Apple and Google Face Scrutiny in Investigation Over Kids' Apps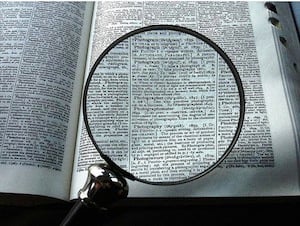 The Office of Fair Trading in the UK is currently investigating whether or not some "freemium" apps that are marketed to children are in violation of any regulations.  Freemium apps are initially provided free of charge, but include the option to buy additional features for a fee.
As part of the investigation, the OFT has contacted Apple (NASDAQ:AAPL) and Google (NASDAQ:GOOG) to seek information about the overall market for children's apps, as well as the specific mechanics utilized in various apps. Apple's iTunes App Store and Google Play are two of the largest app stores according to TechCrunch.
Although neither Google nor Apple is being accused of wrongdoing, the OFT "can seek legal undertakings from court" after the six-month investigation is over if they conclude that either company broke the law.
According to the OFT's summary of the investigation provided by TechCrunch, the organization is particularly interested in ensuring "that any commercial practices they include are not misleading or aggressive. In particular, the OFT will consider whether children's web- and app-based games directly encourage children to buy something or to pester their parents or other adults to buy something for them"…
The investigation may have been prompted by well-publicized stories of children making inadvertent app purchases, such as the British boy who spent $2550 on in-app purchases on an Apple device within a span of 15 minutes. Apple later refunded the full amount to the family, reports MacRumors.
An OFT spokesperson via TechCrunch states that "We hope this is going to be resolved by talking to the big companies," as opposed to any potential action through the courts.
Apple shares are down $4.60, or 1.06 percent, at $429.73 at the close on Friday; while Google shares are down $0.34, or 0.04 percent, at $790.05.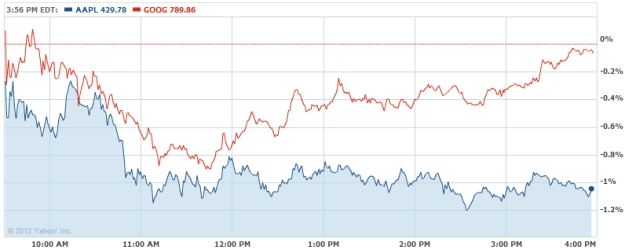 Don't Miss: Here's Another Price Target Cut for Apple.