Apple and Samsung Drop Appeals in ITC Fight: Truce or Just Reloading?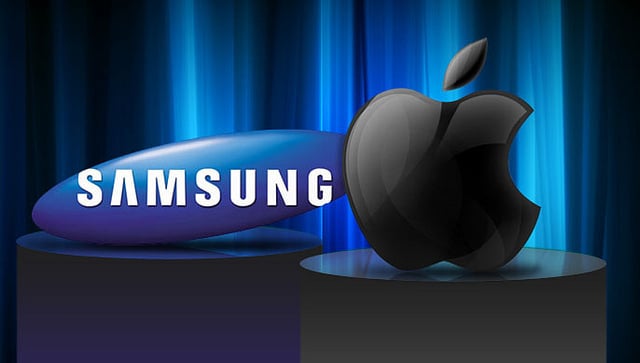 In what could be the first sign of a larger ceasefire in their long-running patent war, Apple (NASDAQ:AAPL) and Samsung (SSNLF.PK) have agreed to end one of their many patent disputes. According to FOSS Patents, the two rival tech companies have both filed motions to drop all cross-appeals related to last year's U.S. International Trade Commission ruling that determined Samsung was infringing on two of Apple's patents covering a touchscreen interface feature and a headset plug detection technology.
While the original ruling levied an import ban against Samsung's products that used the infringing technologies, the ban actually had no real impact on the company since Samsung had already developed technical workarounds. Despite the ban having no actual economic impact, Samsung was appealing the import ban, while Apple was trying to broaden the scope of the ban and get Samsung's workarounds disapproved. However, both companies have now abandoned this largely symbolic and fruitless fight. In a motion filed on June 12, Samsung noted that it "has conferred with Appellee International Trade Commission and Intervenor Apple Inc., and neither party objects to the requested voluntary dismissal."
Apple filed its own motion to dismiss its appeal on June 13 that noted, "Counsel for Samsung and counsel for the United States International Trade Commission have informed counsel for Apple that they do not oppose this motion."  While the import ban against Samsung's infringing products still technically remains in effect, the Korea-based company no longer makes products that use the infringing technologies.
Both Apple and Samsung have long used the ITC as another venue for waging their patent-infringement battles, alongside their lawsuits in U.S. federal courts and various other court systems around the world. Last year, Samsung won its own ITC import ban against Apple over the iPhone maker's infringement of a standard-essential patent (SEP). However, the Obama administration vetoed the ruling over concerns that Samsung was abusing the patent system by using its SEPs to engage in "patent hold-up."
Although the mutually beneficial decision to drop this particular dispute could signal a change in strategies for the two companies when it comes to the ITC, it should be noted that Apple and Samsung show no signs of backing off in the federal court system. As noted by FOSS Patents, both companies are still fighting over the results of the patent-infringement trial from earlier this year that resulted in a $119.6 million damages award for Apple and a $158,400 damages award for Samsung.
Apple has filed a motion for a judgment as a matter of law (JMOL) and asked for an amended judgment, a new trial, and damages award enhancements. Apple also asked U.S. District Judge Lucy Koh for a sales ban on Samsung's devices that were found to be infringing. According to the documents filed with the court, a hearing on the matter is scheduled for July 10. However, Judge Koh is unlikely to grant Apple's request for a sales ban, since she previously denied a similar request. Samsung has filed its own JMOL that challenges the infringement claims and the validity of Apple's patents and seeks to reduce the overall damages award. Meanwhile, Samsung is also still appealing the rulings of the 2012 patent-infringement trial and the associated 2013 limited damages retrial.
Obviously, the smartphone patent war between Apple and Samsung is far from over. On the other hand, an agreement that Apple reached with Google (NASDAQ:GOOG) (NASDAQ:GOOGL) last month provides a glimpse of how Apple and Samsung might eventually resolve their patent disputes. As reported by the Financial Times, Apple and Google agreed to drop all direct litigation against one another and work together at reforming the patent system.
More from Wall St. Cheat Sheet:
Follow Nathanael on Twitter (@ArnoldEtan_WSCS)