Apple and Yahoo Talk iOS and 2 Tech Titans Making Noise
Shares of Yahoo (NASDAQ:YHOO) were up in after hours trading on tuesday, and are were up nearly 2 percent on Wednesday afternoon on rumors that the company may be working on a closer partnership with Apple (NASDAQ:AAPL) to develop a more integrated iOS relationship. Yahoo has been pushing to increase its mobile presence, while Apple has been showing interest in expanding its web presence, making the relationship between the two natural.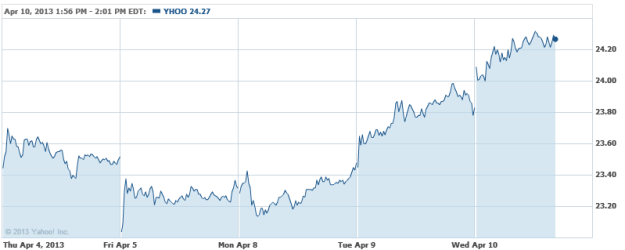 Walter Pritchards of Citi wrote a bullish note on shares of Microsoft (NASDAQ:MSFT), and reiterated his Buy rating on the company, which helped offset a downgrade to Hold from BCG. Citing weaker PC demand, Pritchard also cut his estimates by $300 million, but added that he expects strong performance from the Server & Tools program as well as a refreshed product lineup to help offset the declining PC sales.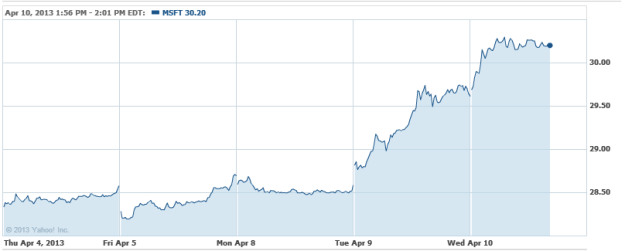 Cisco (NASDAQ:CSCO) has announced that senior vice president John McCool is leaving the firm, and will be replaced by Tom Wilburn. McCool is a 17 year veteran of the company, and oversaw the sales of mobile and networking gear. Wilburn has some big shoes to fill, as the reigns he is being given guide a division that is responsible for a third of the company's revenue. Wilburn has been with Cisco for eight years.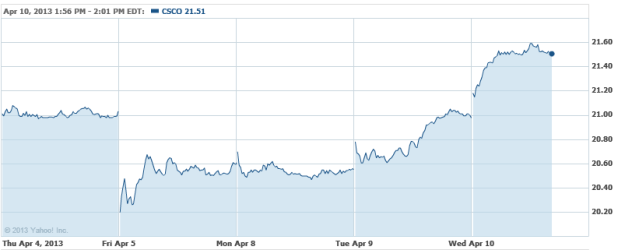 Don't Miss: Analysts: An Apple Spring Is Around the Corner.