Apple Apologizes in China and 2 Other Tech Titans Making Noise
Apple (NASDAQ:AAPL): On Monday, Apple CEO Tim Cook presented a signed apology concerning customer service issues with the company's products in China. In a posting on the Apple's official Chinese website, Cook expressed the company's "sincere apologies" for customer service concerning its Mac and iPhone products, according to a version of the statement run through Google translator. This move comes after last week's reports last that Chinese regulators were preparing to crack down on the company after a number of complaints that its customer service policies in that country did not reach the level of other markets. As part of the move on Monday, Apple stated that it has "improved" its repair policy for the iPhone 4 and 4S models in China, and has intentions to increase the "supervision and training" of authorized service providers.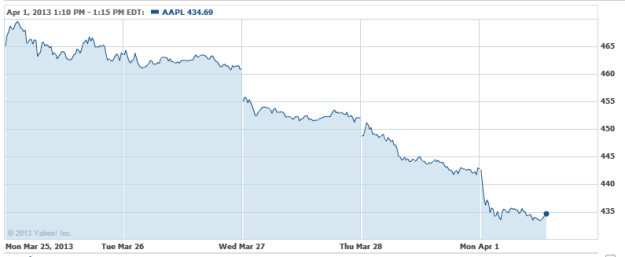 BlackBerry (NASDAQ:BBRY): According to Reuters, a U.S. shareholder lawsuit accusing BlackBerry of seeking to fraudulently obscure its falling market position was dismissed by U.S. District Judge Richard Sullivan in Manhattan. Sullivan found that the plaintiffs failed to adequately allege that the company or various executives made deliberate and material misstatements and added that BlackBerry clearly had not been successful in keeping pace with rivals in developing smartphones and information technology. He stated that they defendants "have paid a price for their mistakes by way of demotions, terminations and sizable financial setbacks."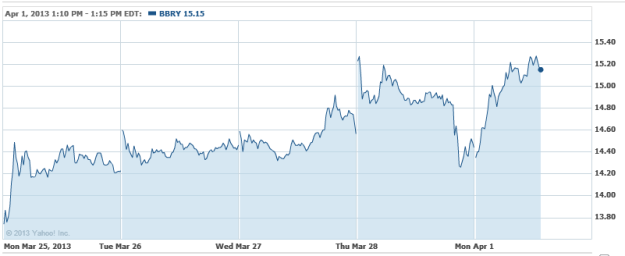 Google (NASDAQ:GOOG): Portfolio manager Will Danoff's $92 billion Fidelity Contrafund is the largest active shareholder in Apple, and he cut the fund's stake in iPhone maker by about 10 percent during the first two months of 2013. At the end of February, the Contrafund reported holding 10.43 million shares of Apple worth $4.6 billion, according to Fidelity's latest monthly update for the fund. Before, the fund owned 11.56 million Apple shares at the end of December, but Google was the Contrafund's largest holding at the end of February, as it made up 5.8 percent of the fund's net assets.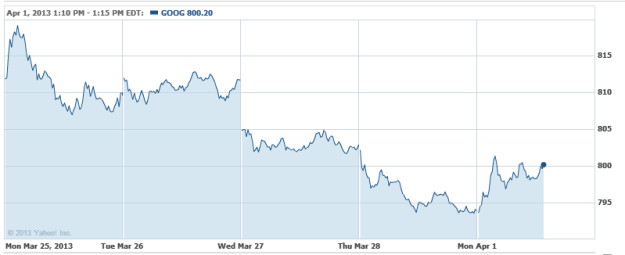 Don't Miss: Is Apple About to Destroy Pandora?