Apple Below $400: Did This Price Cut Do the Damage?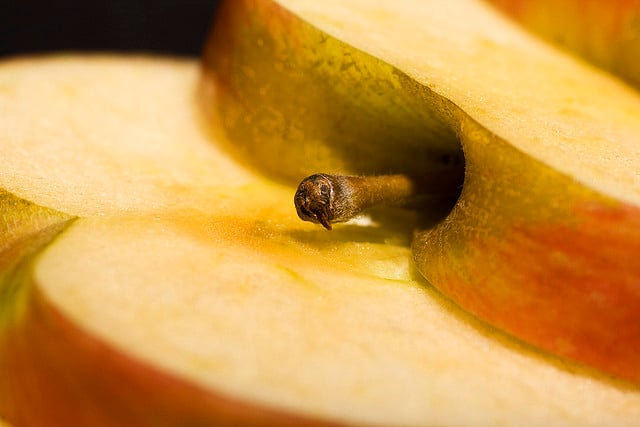 Apple (NASDAQ:AAPL) shares may be seeing another moment of negativity, as Jefferies just dropped its price target to $405 and has a "hold" rating on the stock. However, things could turn around in the fall with the release of several highly anticipated products.
It's well known to investors that Apple has not had an amazing past nine months. Many thought the stock would go higher and higher when it peaked at just about $705 in the middle of September last year, but over the following months, Apple failed to prove that it's a flawless investment.
The stock's decline was closely linked to the launch of the iPhone 5. Once the device was out, the company appeared to be out of worthwhile products for many months, even with the release of the iPad mini, which may have helped stave off some negativity. The downward slip continued until the stock reached a minimum of $385.10 in mid-April.
Since then, Apple's shares have bounced back some, reaching above $450. But shares seem to be on the decline again, falling as low as $398.05 before noon on Monday — the first time they have fallen below $400 since April. They ended the day at $402.29. This decline was likely steepened by the global sell-off originating in China. Though many new products are still expected from Apple in the fall, it may now be a matter of whether investors believe Apple will still be able to compete by the time its products are out.
The reasoning behind Jefferies' reduced price target came from a belief that Apple would be cutting iPhone production for its fiscal third and fourth quarters, a belief based on an analysis of the current iPhone inventory levels. Here, slow sales could also be expected, which may temporarily reduce stock value until a clearer picture of the road ahead emerges.
Unfortunately for Apple, a few new products this fall and in 2014 may not bring back the positivity of 2012. The competition of smart devices has grown fiercer, and between iPhone launches, more competitors are coming out with newer and more powerful devices.
Samsung (SSNLF.PK) has proved to be a competitor at the top of its game. Each new phone from the company is exceedingly more powerful than the last, so much so that even the Galaxy S 3 — which is now outdated by the Galaxy S4 — boasts higher technical specifications than the iPhone 5, a newer device.
In the technology world, weak hardware doesn't command the same attention as high-performance hardware. And as the disparity between Apple's devices and those of competitors grows wider, more people may start to notice Apple falling behind — unless it makes a major leap with its next iPhone.
Apple shares may also be helped in the fall if the company breaks into new product categories. Many are expecting Apple to unveil an iWatch in the near future, which could make a big splash in the relatively untapped market of wearable smart-devices. Of course, it will still face competition from Google's (NASDAQ:GOOG) Google Glass, and planned watch devices from Sony (NYSE:SNE) and Samsung.
Don't Miss: Apple-Microsoft Education Battle: District Picks Windows-Based Tablet Over iPad.