Apple Board Member Predicts This New Era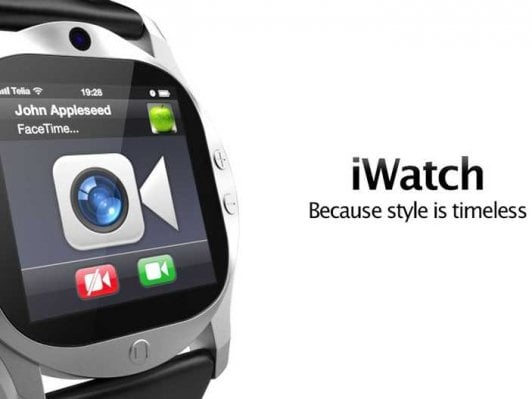 Will Apple's (NASDAQ:AAPL) rumored development of a smart watch herald a new era of wearable technology? Bill Campbell, a current board director at Apple, believes that technology will soon become even more integrated into "intimate" objects such as glasses and watches reports Ashlee Vance at Bloomberg Businessweek. Campbell, who also doubles as Chairman of the Board at Intuit, made his comments during an hour-long discussion with Intuit CEO Brad Smith about the future of technology in "intimate things."
Although Campbell did not specifically name any upcoming wearable technology from Apple, he did point to Google (NASDAQ:GOOG) glasses as an example of where technology is heading. "It's a phenomenal breakthrough," stated Campbell via Bloomberg Businessweek, "When you start to think about glasses or watches, they become as intimate as the cell phone was."
Without tipping Apple's hand about any upcoming product launches, Campbell told the audience to anticipate "a lot of things going on with the application of technology to really intimate things."
Could Apple's possible development of an iWatch be one of the "intimate objects" that Campbell believes will soon be a part of everyday life? Campbell foresees a future in which many common objects will be outfitted with new technological features.
A watch is certainly as "intimate" an object to possess as a pair of glasses. The Cupertino-based company has been long rumored to be working on a smart watch that will utilize Corning's (NYSE:GLW) flexible Willow Glass.
Apple closed at $429.80 on Friday after shedding $4.53, or 1.04 percent, from its price at the opening bell.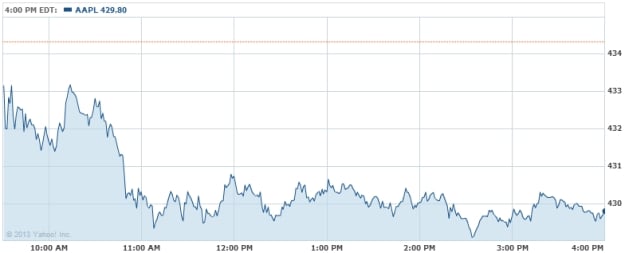 Don't Miss: Apple Just Took This Major Step Towards iRadio.