Apple Bolsters Maps Division With New Indoor Navigation Hire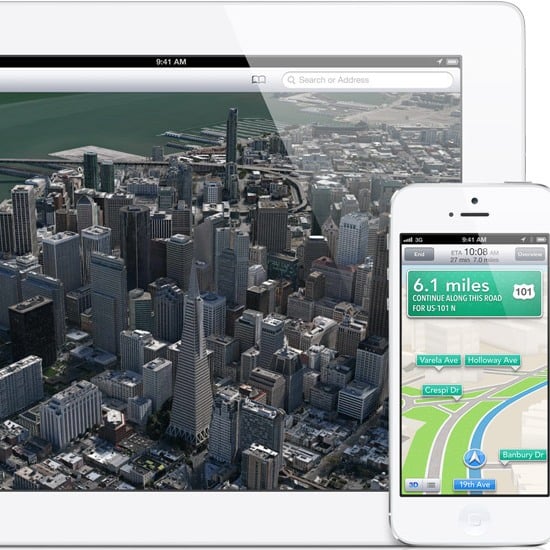 Is a major revamp of the Apple (NASDAQ:AAPL) Maps application in the works? Apple recently hired the CEO and cofounder of an indoor positioning company called Wifarer, reports TechCrunch. As noted on Wifarer's website, its technology allows "customers to navigate seamlessly and accurately inside buildings and from one building to another" using integrated data derived from GPS, Wi-Fi, iBeacons, and Bluetooth LE signals. Although it was first rumored that Apple was buying the company, it now appears that the iPhone maker has only hired company CEO Philip Stanger. According to TechCrunch, Stanger's LinkedIn profile confirmed that he took an undisclosed "leadership role" at Apple.
It should be noted that this not the first move that Apple has made to acquire technology or experts in the indoor mapping arena. Last March, Apple acquired indoor-GPS company WifiSLAM, a startup with a technology that that used Wi-Fi signals to locate a mobile device user's location indoors. Besides bolstering its indoor positioning system team, Apple has also acquired various other mapping companies over the past year that suggest that the Cupertino-based company is preparing for a major revamp or improvement to its Apple Maps app. Besides indoor-GPS company WifiSLAM, Apple has also acquired GIS (Geographic Information Systems) data company BroadMap, location data company Locationary, and mass transit navigation app companies HopStop and Embark.
Apple's recent hiring of Stanger and the company's various map-related acquisitions appear to bolster rumors that Apple's iOS 8 will feature an upgraded version of the Maps application with several new features. According to sources cited by 9to5Mac, these features may include public transit directions and possibly even an augmented reality feature that would use the iPhone's compass hardware to create a camera view overlaid with mapping data.
The rumored Maps features could give Apple a crucial edge against rival Google (NASDAQ:GOOG) (NASDAQ:GOOGL) Maps. Apple originally launched Apple Maps as a part of iOS 6 in September 2012, after removing Google Maps from its mobile operating system. However, the application's launch was marred by various glitches, including mislabeled locations and embarrassingly incorrect directions. Apple CEO Tim Cook eventually took the unusual step of apologizing for the problematic app and senior vice president of iOS software Scott Forstall left the company in the aftermath.
However there are also many unusual aspects to Apple's hiring of Stanger. First, although Apple presumably hired Stanger for his knowledge of indoor positioning technologies, TechCrunch noted that Stanger does not appear to have a particularly strong technical background. Second, according to information TechCrunch obtained from current Wifarer CEO Lise Murphy — who also happens to be Stanger's wife — Wifarer will continue to develop "exciting new IPS [indoor positioning system] solutions for both iOS and Android."
Finally, although Wifarer apparently held some interest for Apple, the company appears to have lost many of its employees over the past two years, suggesting that it was in decline. Apple's Maps strategy will likely become clearer as the expected September launch date for iOS 8 draws nearer.
More from Wall St. Cheat Sheet:
Follow Nathanael on Twitter (@ArnoldEtan_WSCS)