Apple Bonds: Buy or Stay Away?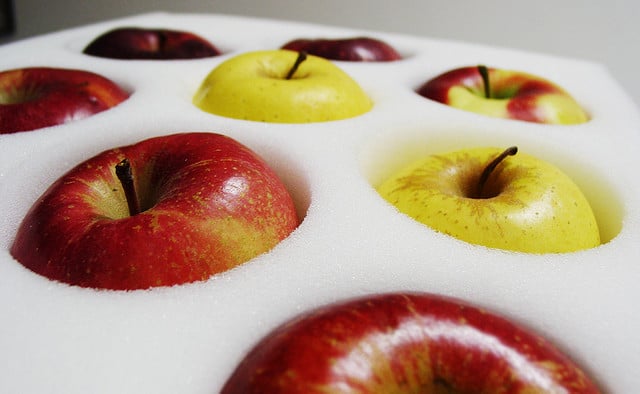 Apple's (NASDAQ:AAPL) enormous and unprecedented $17 billion bond sale helped the Cupertino-based company to raise funds for its $100 billion shareholder capital return plan. The sale also had a beneficial spillover effect for the banks that assisted in the deal. However, are the bonds truly a wise investment or are these low-yielding papers just another over-hyped product from Apple?
Many professional traders are advising their clients to avoid bonds and keep investing in stock. On the other hand, Apple received an Aa1 senior unsecured rating from Moody's and a similar AA+ rating from S&P. Despite the inherent volatility of the technology market, Apple's high credit rating can be justified thanks to its enormous cash reserves. However, with yields on 10-year Treasury bonds recently falling to 1.64 percent, is Apple really providing a substantially better return?
It's also not clear how much of a value will be left for the average investor after Apple's bonds are divvied up and sold at a higher price through large banks like Goldman Sachs (NYSE:GS) and Deutsche Bank (NYSE:DB). Other investors are wondering if the company will even exist by the time its 30-year debt matures.
Finally, the overall growth of the economy may also drive down the value of Apple's bonds in the long run. After all, a recession can't last forever. Once the economy begins to improve, the U.S. Federal Reserve will stop holding back interest rates. As interest rates rise, bond prices will slip, which could leave some investors with a bond worth less than their original investment.
Here's how Apple has traded through the past week: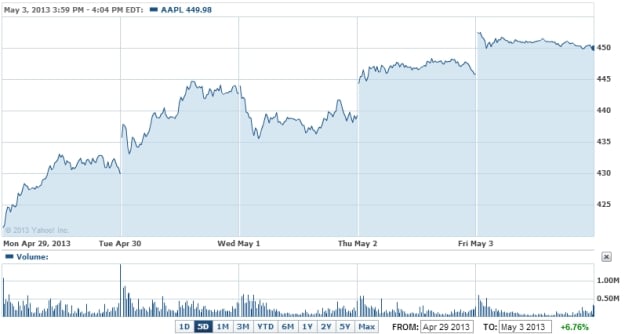 Don't Miss: Apple Sales Drop Squeezes This Supplier.