Apple: Don't Worry, We Don't Give Your Data to the Government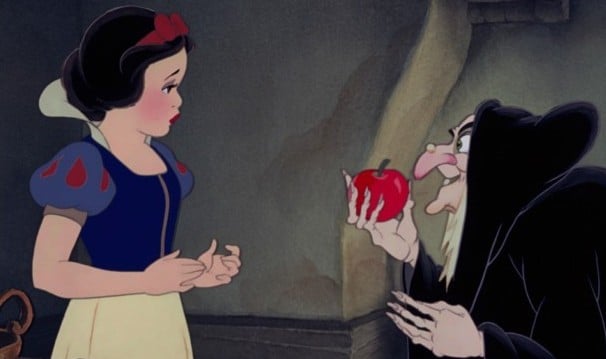 Early in June, a contractor for the National Security Agency named Edward Snowden blew the whistle on a program called PRISM. At a glance, PRISM is a massive surveillance program that allegedly includes the collection of data from America's largest internet, technology, and telecom companies. Slides obtained by the Washington Post reveal that Google (NASDAQ:GOOG), Facebook (NASDAQ:FB), Yahoo (NASDAQ:YHOO), Microsoft (NASDAQ:MSFT), and Apple (NASDAQ:AAPL) are all apparently subject to monitoring.
To say the least, the situation is still developing. Snowden has fled to Hong Kong, but remains in contact with media and seems content to press the issue from overseas. In the meantime, the NSA is facing a firestorm and the companies indicated in the report have been left to answer to a confused and upset public. In most cases, the companies have claimed ignorance of the program, and have issued statements clarifying exactly what information they have shared with the government.
One of the slides obtained by The Washington Post shows that PRISM began collecting data from Apple in October of 2012, the most recent addition to a long list of major companies. Microsoft made the list in 2007, followed by Yahoo in 2008, Google and Facebook in 2009, and AOL (NYSE:AOL) in 2011.
After receiving permission from the government to share the information, Apple issued a statement on Monday clarifying its position in the whole ordeal. "Two weeks ago, when technology companies were accused of indiscriminately sharing customer data with government agencies, Apple issued a clear response: We first heard of the government's "PRISM" program when news organizations asked us about it on June 6. We do not provide any government agency with direct access to our servers, and any government agency requesting customer content must get a court order."
To be clear, this means that Apple has shared some information at the government's request. The company explains: "From December 1, 2012 to May 31, 2013, Apple received between 4,000 and 5,000 requests from U.S. law enforcement for customer data. Between 9,000 and 10,000 accounts or devices were specified in those requests, which came from federal, state, and local authorities and included both criminal investigations and national security matters."
It's unclear how much effect the NSA ordeal has had on investor sentiment about Apple, or any of the other companies involved. Many users are certainly unsettled by the alleged intrusion by the NSA — the evidence of this is apparent in the price movement of Facebook over the past few days — but it's more difficult to abandon the smartphone ecosystem than to cut ties with the social network.
Last week, Facebook issued a similar statement. The social network reported that for the second half of 2012, between 9 and 10 thousand requests for information on between 18 and 19 thousand accounts were made by the government. "These requests run the gamut – from things like a local sheriff trying to find a missing child, to a federal marshal tracking a fugitive, to a police department investigating an assault, to a national security official investigating a terrorist threat."
Here is an interview that Snowden, the person who initially leaked the story, did with the Guardian.



Don't Miss: Is iOS 7 a Portent of Apple's Decline?