Apple iTunes to Microsoft: Thanks, But No Thanks
Are you a Microsoft (NASDAQ:MSFT) user hoping to soon be able to install Apple's (NASDAQ:AAPL) iTunes app on your Windows 8 operating system? Well, don't hold your breath. In what is most likely a strategic market consideration, Apple is holding off on creating a "Metro" user interface version for Windows 8 tablets.
Although Apple was happy to provide the iTunes app for the PC version of Windows 8, the Cupertino-based company would rather not help its rival in the profitable tablet market where iPads dominate. "You shouldn't expect an iTunes app on Windows 8 any time soon. ITunes is in high demand. The welcome mat has been laid out. It's not for lack of trying," stated Tami Reller, CFO of Microsoft's Windows division via CNNMoney.
Apple's iTunes app is currently only available on Windows 8 desktop software, where users must have access to a keyboard and mouse. Other Windows tablet users must connect a keyboard or mouse in order to capably navigate the desktop iTunes app. Users of Windows RT, the pre-loaded version of Windows 8 found on Surface tablets, can't access the iTunes app at all.
Although it lacks Apple's most popular music app, Microsoft has otherwise been steadily increasing its app catalog and hopes to have all of the most popular apps from the iTunes App Store available by the end of this year. Currently, the Redmond-based software giant has over 60,000 apps available and has racked up approximately 250 million downloads.
Microsoft may not have the iTunes app yet, but it does have its own pre-loaded version of a music app. However, Apple's iTunes is a far more popular option for users on either operating system.
Here's how Apple (NASDAQ:AAPL) traded Friday: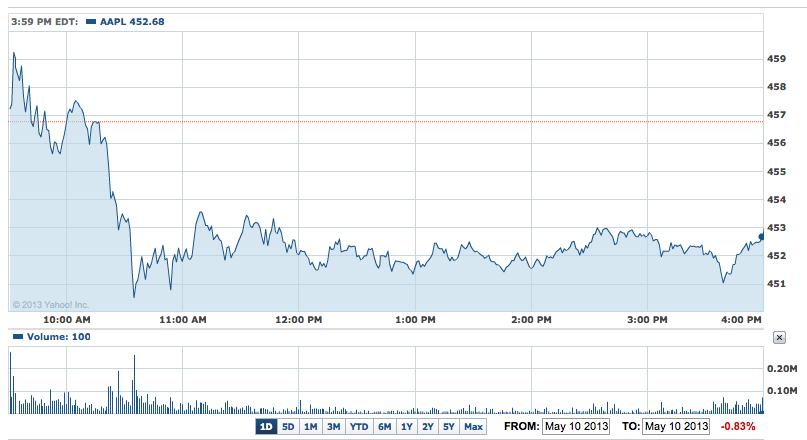 Don't Miss: Despite Bonds, Apple Was 'Biggest Loser' For Greenlight Q1.