Apple Makes Some Tiny Improvements to Little-Known Loyalty Program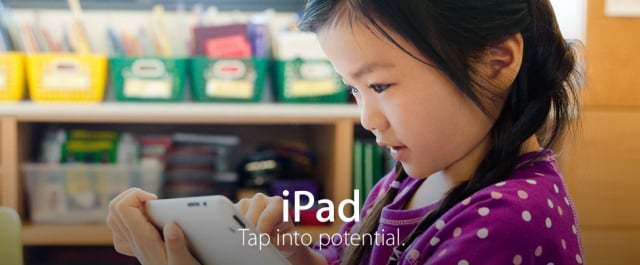 Apple (NASDAQ:AAPL) has reportedly made some under-the-radar improvements to its kind-of-secret Loyalty Program, which rewards customers that spend more than $5,000 on Apple products in a given twelve-month time period. While the program can be accessed by anyone who spends that much money, the high price point means that it is mostly targeted toward business and education organizations that are more likely to spend that much on tech in such a short time span.
The program is little-known, but according to a report from TechCrunch, late last week Apple boosted the discounts available for those big-spending IT departments and schools. The program has three different pricing tiers — the lowest at $5,000, then $35,000, and the highest at $200,000 spent over the course of a year — and the discounts offered for all the tiers have been boosted.
TechCrunch's sources said that the discounts have been increased by a couple of percentage points for each tier. The Mac segment increased its discount from 5 percent to 6 percent for the low tier and gone up to as much as 8 percent in the higher one. The discount on third-party accessories has been bumped up from 5 percent to 10 percent, although it excludes certain items made by Jawbone and Beats. As for the iPad, the tablet only has a discount of between 2 percent and 4 percent, probably because Apple knows enough people want the devices that they don't need to cut the price by much.
The sources also said the Apple TV has been added to the loyalty program for the first time, as businesses and schools have found that syncing an iPad with an Apple TV via AirPlay is a quick and easy way to give presentations without dealing with projectors.
All these changes suggest that Apple is ready to give more focus to big spenders and push its products for IT and schools. TechCrunch reports that the addition of Apple TV to the program was likely upon request from business and education customers. But some big customers still don't think Apple does enough for the organizations that buy their products in bulk.
In a Forbes article titled "Why Doesn't Apple Have a Real Loyalty Program?" columnist Lois Geller discusses her frustrations with trying to replace a work MacBook for one of her employees, and the only solution that was reached was for her to buy a new one. Geller thinks that a "real" loyalty program would recognize that she'd spent a lot of money on Apple's stuff for her employees and would replace the broken laptop for free based on that loyalty. She says the current discount program only rewards customers for volume, not loyalty: "I don't need volume, I need a new computer for my assistant."
The changes to the Loyalty Program come just weeks after the company released some iOS improvements targeted toward enterprise and education that tailor iPhones and iPads to better suit the needs of large organizations.
More From Wall St. Cheat Sheet:
Follow Jacqueline on Twitter @Jacqui_WSCS