Apple News: Marketing Problems, Bond Yields, and New Patents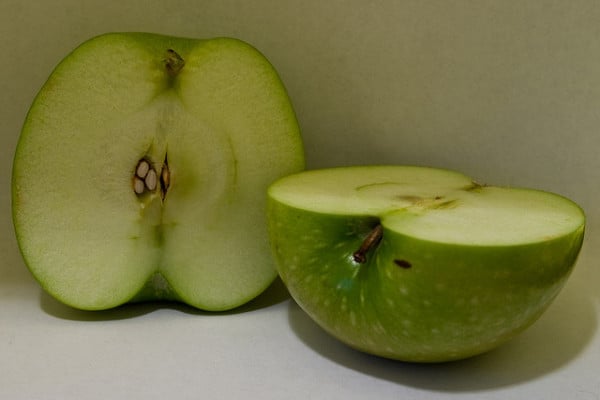 Apple (NASDAQ:AAPL) investors may have not appreciated this news: sources connected to the company's Taiwanese suppliers indicated that production for the next iPad mini could be delayed by a month, pushing the release back as late as the beginning of 2014. The fact that speculation over whether the Federal Reserve will scale back its stimulus efforts has continued did not make investors feel any more confident. At any rate, shares of the iPhone maker ended Tuesday in the red, closing down $1.41, or 0.31 percent, at 449.31. Here's a cheat sheet to today's top Apple stories:
Will Apple's Flawed Marketing Strategy Cause It to Sink?
New data revealed by a Fast Company report demonstrates that Apple's (NASDAQ:AAPL) smartphone reign may not be as secure as the company would hope, and it has no one to blame but itself. Apple CEO Tim Cook and his management team aren't in denial about the company's discouraging financial performance. Consistent with the declining shipments of its new iPhone 5, it reported deflating profits in April for the first time in a century.
How did the company go wrong? It failed to listen to its customers… (Read more.)
Now, Apple's Bond Sale Looks Like a Smart Move 
Apple's enormous and unprecedented $17 billion bond sale helped the Cupertino-based company to raise funds for its $100 billion shareholder capital return plan. At the time, many investors questioned whether the low-yielding papers were truly a wise investment or just another over-hyped product from Apple, while professional traders advised their clients to avoid bonds and keep investing in stock.
But time has shown that there was hardly a better time to borrow that unprecedented amount in what was the company's first bond sale since 1996. On the six bonds it sold, the iPhone maker will pocket an initial $40 million from interest savings, thanks to the recent increase in yields… (Read more.)
Here's Apple's Newest Patent to Compete With Samsung
Apple has been awarded a patent for NFC-based cross-platform data transfer solution, a technology which will allow users of multiple Apple devices to transfer data between devices with a simple tap.
The iPhone maker has been issued a patent called "system and method for simplified data transfer" from the U.S. Patent and Trademark Office for a system that uses near field communications (also called NFC) to transfer data between devices. This technology is similar to the "S Beam" feature found on Samsung (SSNLF.PK) Galaxy phones. NFC components have yet to appear in Apple products, but will be particularly useful for owners of multiple Apple devices. In one embodiment of the patent, a user can tap a NFC-equipped iPhone against a NFC-equipped Mac to easily transfer files between the two devices… (Read more.)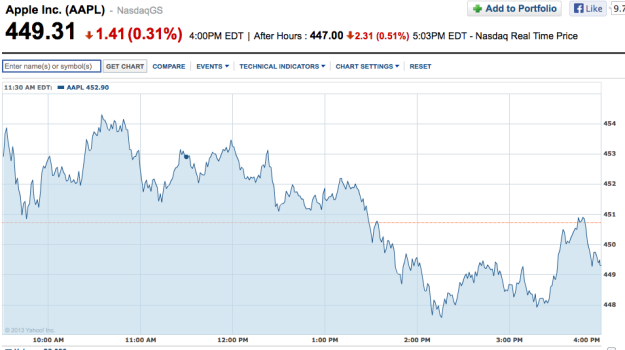 Follow Meghan on Twitter @MFoley_WSCS
Don't Miss: Is the iPhone Turning Gold?