Apple Pays for Warranty Mistakes
Apple (NASDAQ:AAPL) has offered to pay $53 million to end a class action lawsuit over warranty coverage disputes for some devices. The dispute centered on Apple devices that had supposedly gotten wet and were therefore not repairable or replaceable under Apple's warranty terms. According to Wired, Apple refused to repair or replace many devices under warranty that had a pink or red-colored indicator tape inside.
The 3M (NYSE:MMM) indicator tape, which was originally white, was supposed to change colors if the device got wet. Water contact was not covered under Apple's one-year or two-year extended warranties. The company that manufactured the indicator tape for Apple has disclosed that humidity alone could have caused the tape to become pink, reports Wired.
The warranty lawsuits were filed in San Francisco and cover the first three generations of the iPad Touch, as well as the iPhone 3GS, the iPhone 3G, and the original iPhone. The settlement is pending a judge's approval reports Market Watch…
According to Wired, the average customer settlement will be around $200, but could decrease or increase based on the final number of customer claims. Per Market Watch, the case could potentially involve "hundreds of thousands of iPhone and iPad Touch consumers."
Apple shares on Thursday closed down $2.18, or 0.50 percent, at $434.33.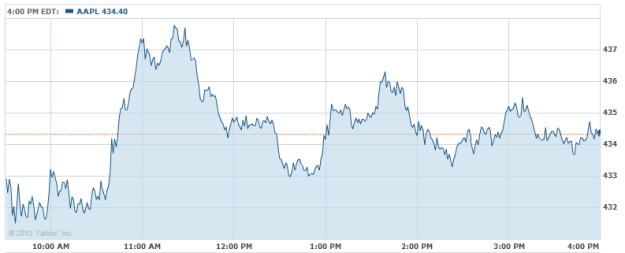 Don't Miss: Can Apple Get Away With Dropping Google for Yahoo?