Apple Recap: a June Bounce, Giant Markets, and Tax Deal Denials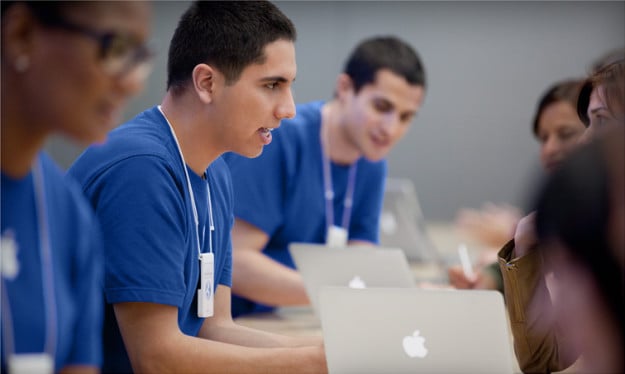 Wells Fargo analyst Maynard Um believes that now is a great time to put your money into Apple (NASDAQ:AAPL) stock. Outlining various positive factors that he believes will soon raise Apple's stock, Um wrote in a recent research note that "investors should not wait for June quarter results as we believe sentiment could improve into further supply chain builds, Apple's Worldwide Developer Conference (early June) and into multiple product launches in the back half of the year." And Apple shares are making modest gains. Despite closing down $1.85, or 0.41 percent, at $449.73 on Friday, the stock gained 3.8 percent over the course of the 5-day trading period. Here's a cheat sheet to today's top Apple stories:
Analyst: Apple Investors Could See a June Bounce
Options traders may have an opportunity to take advantage of Apple's tendency to bounce in the weeks leading up to the annual Worldwide Developer Conference. The options trading team at Goldman Sachs is advising options traders to purchase Apple June $450 calls in anticipation of this historically documented gain, reports Barron's. This year's WWDC begins Monday, June 10 and runs through Friday, June 14.
The Goldman Sachs team believes that the debut of the Cupertino-based company's new iOS 7 and the possible unveiling of other new services will instigate a gain in Apple stock. Goldman Sachs's analyst Bill Shope believes that these services may possibly include an e-wallet for electronic payments or even improvements to Siri, Apple's voice-activated digital assistant… (Read more.)
Has Apple Figured Out This Giant Market?
Has Apple finally discovered the formula for success in the Indian market? Thanks to price discounts and an equal monthly installment plan option, Apple has managed to boost the sales of its iPhone by 300 to 400 percent over the last several months according to Credit Suisse via the Economic Times. Apple has combined its aggressive new pricing strategy with a monthly installment plan crafted especially for the Indian market. The equal monthly installment plan, or EMI, allows Indian consumers to make a small initial down payment on an iPhone 4 or iPhone 4S and then pay the rest of the balance off over a 6 to 12 month period without incurring any interest… (Read more.)
Ireland to Senate: Apple Has No Special Tax Deal
Did Apple receive preferential tax treatment for its subsidiaries that are located in Ireland? According to Michael Collins, the Ambassador of Ireland, the answer is a definitive "no."Collins wrote a letter to the senators who headed up the recent Senate hearing that looked into Apple's offshore tax practices. In the letter via Forbes, Collins makes it clear that "there is no possibility of individual special tax rates being negotiated for companies." Collins appears to be referring to the allegation made at the Senate hearing that Apple had negotiated "a tax rate of less than 2 percent with the government of Ireland — significantly lower than that nation's 12 percent statutory rate."… (Read more.)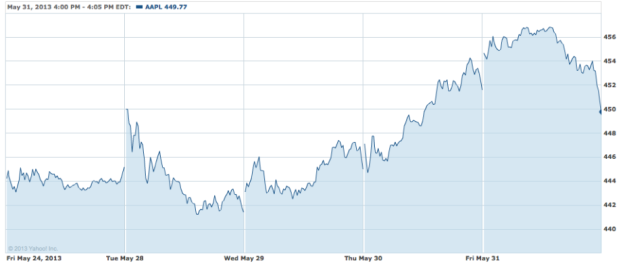 Follow Meghan on Twitter @MFoley_WSCS
Don't Miss: Ireland to Senate: Apple Has No Special Tax Deal.