Apple Recap: Bonds, the iWatch, and Tablet Pricing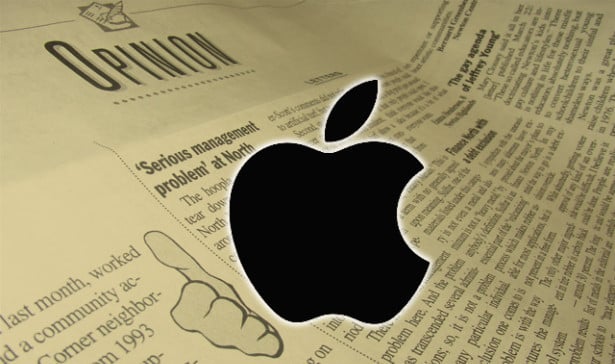 The volatile trading session, which was sparked by investors anxiety regarding the outcome of the policy-setting Federal Open Market Committee meeting, pushed all three major U.S. indices in the red Wednesday and left shares of Apple (NASDAQ:AAPL) battered. The iPhone maker's stock ended the day down $8.77, or 2.03 percent, at $423.00. Here's a cheat sheet to today's top Apple stories:
How Bad Was Your Apple Bonds Buy? Pretty Bad
Have rising Treasury yields finally ended the bond bull market? Although Apple's $17 billion April bond offering was given the second-highest corporate bond rating by Moody's and Standard & Poor's, the prices of Apple's bonds have been steadily falling as Treasury yields rise.
This has had the unusual effect of making Apple's long-term corporate bonds more volatile and sensitive to price loss than the Cupertino-based company's stock. Investors who bought bonds issued by Apple are dealing with losses of more than 8 percent according to MarketAxess data cited by the Wall Street Journal… (Read more.)
Can the iWatch Be More Than a Hobby For Apple?
It seems as though analysts may have spent so much time trying to unveil when Apple rumored iWatch will come out, that they've forgotten to consider if it'll even be successful.
Citigroup analyst, Glen Yeung, wrote in a note earlier this month that he believes Apple has already primed its supply chain and is just waiting for the go-ahead to initiate production for the new highly anticipated product. He events contends the launch could take place before the year's end… (Read more.)
Has Microsoft Taken a Page Out of Apple's Book?
Microsoft (NASDAQ:MSFT) is taking a page out of Apple's book and offering the 32GB Surface RT at a discounted price to schools and universities across the globe.
Discouraged by paltry sales of its new tablet, Microsoft will offer the Surface RT, typically priced at $499, for $199. An RT equipped with a Touch Cover, normally offered at $599, will only be $249. One with a Keyboard Cover will be offered for $289, compared to a $629 cover price… (Read more.)
Don't Miss: Analyst: Tim Cook Deserves a Thumbs-Up.
Follow Meghan on Twitter @MFoley_WSCS