Apple Recap: Brand Primacy, Browser Competition, and New Headquarters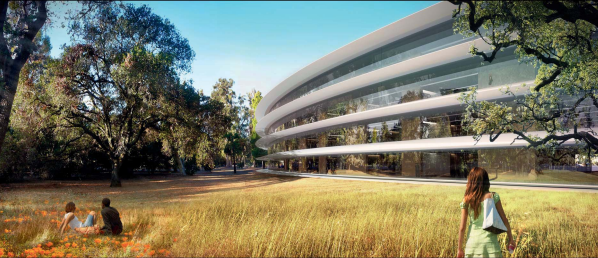 All major U.S. indices — the Dow Jones, the Nasdaq, and the S&P 500 — managed to edge out modest gains on Thursday, but Apple (NASDAQ:AAPL) did not end up riding the wave to greater heights. Despite posting slight gains on the stock chart in the past two trading sessions, the outpouring of opinion from investors, technology commentators, and analysts have kept Apple's ocean rough, and the high swells have kept its boat rocking. As a result, shares ended Thursday in the red, down $4.27, or 0.99 percent, at $427.72. Here's a cheat sheet to today's top Apple stories:
Is Apple Truly Number One?
Apple may not be done fighting for primacy just yet, as the company took first place in an analysis of sales by brand covering the three months from December to February, according to a report by ComScore. But the results beg a question: could it have simply been lucky timing?
Apple's iPhones were the most popular smartphones in the U.S. market for the period, topping the success of devices from Samsung (SSNLF.PK), HTC (HTCKF.PK), Google's (NASDAQ:GOOG) Motorola, and LG (LGEAF.PK). The company snagged a 38.9 percent share of the market in the 3-month period, which actually brought it up from the 35 percent share recorded in the three months prior. Of the top 5 brands, Apple wasn't the only one to climb up, but it was the highest climber… (Read more.)
Mind the Gap: Apple and Google are Growing Farther Apart
The gap between Silicon Valley giants Google and Apple  continues to widen, this time due to the companies' web operations. Google has embarked on development of its own version for an internet browser engine, called Blink, and in the past it has relied on WebKit — an open source browser engine program that is free to use. Both Google's Chrome and Apple's Safari browsers have relied on WebKit-based solutions, but now Google has said that its new engine operations will "technologically liberate" Chrome from Safari completely, CNET reported.
Apple and Google were both working with the same code base with WebKit, and held a healthy, cooperative relationship for a long time. With Blink, each company will now be working independently on browser features, without the added progress on either side which bound the two companies together… (Read more.)
Here's What Apple Is Spending $5 Billion On, and It's Not a Dividend
Apple's plans to build Apple Campus 2 — a veritable Mecca for technology and innovation in Cupertino, and a thinly-veiled attempt to build utopia on earth — are not a secret. Information regarding the project is available on Cupertino's city website, and curious minds can explore floor plans and even see idyllic renderings of the finished site, which looks more like a nature preserve than a corporate headquarters. The campus was championed by Steve Jobs shortly before his death, and many saw the project as an extension of his personal vision for the future of the company… (Read more.)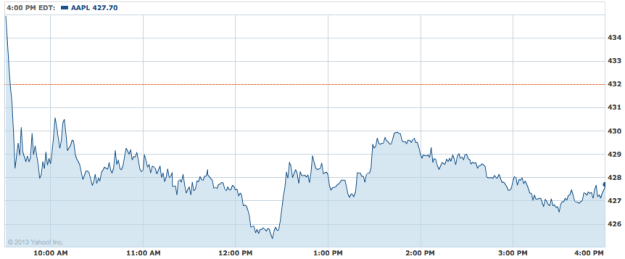 Don't Miss: Is an iPad 5 On The Way?