Apple Recap: Confused Users, Product Hints, and Trial Awkwardness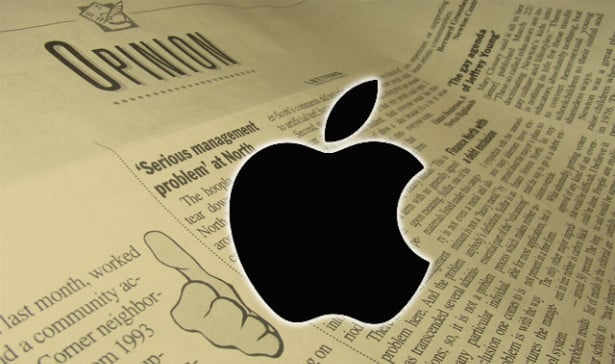 The broader stock market closed in the red on Monday, extending two weeks of losses. But, shares of Apple's (NASDAQ:AAPL) stock edged up $4.72, or 0.98 percent, to close at $487.75, pushed up higher thanks to an analyst upgrade. Jefferies analyst Peter Misek upgraded his Apple rating from a "Hold" to a "Buy" and boosted his price target from $425 to $600. Here's a cheat sheet to today's top Apple stories:
Why Did Apple Add a New iPhone User Guide Section?
In what could be a sign of widespread user confusion over Apple's latest mobile operating system, the iPhone maker has added several new "Tips and Tricks" sections to its website. The newly added sections provide users with quick overview of how to use various features found in iOS 7 on the iPhone 5S, iPhone 5C, and iPhone 4S.
The new iOS 7 is the most radically redesigned iteration of Apple's operating system since it was originally unveiled in 2007. Renowned Apple designer Jony Ive abandoned the operating system's traditional skeuomorphic design and replaced it with a stripped-down minimalist look. The new "Tips and Tricks" sections cover photography, swipe gestures, FaceTime, Apple Maps, Siri, Calendar, Music (including iTunes Radio), Mail, Safari, AirPlay and Wireless, Settings, Compass, and the Find My iPhone app… (Read more.)
Analyst Picks Up iPad 5, iTV Hints from Apple's Supply Chain
Cantor Fitzgerald analyst Brian White recently heard several intriguing rumors about upcoming Apple (NASDAQ:AAPL) products from various technology suppliers in Asia, Apple Insider reports. The analyst is currently visiting display component suppliers based in China and Taiwan.
According to White's supply chain sources, Apple's next-generation iPad will be narrower, thinner, and lighter than the iPad 4. This rumor is in line with various leaked images of Apple's iPad 5 front panel and rear casing, as well as predictions from well-connected KGI Securities analyst Ming-Chi Kuo. Although he didn't hear any rumors about the iPad mini 2, White believes that the device will not launch this month… (Read more.)
Here's Why the Apple-Samsung Trial Might Get Awkward
The upcoming limited damages trial between Apple and Samsung (SSNLF.PK) may involve some awkward reunions on Apple's side of the court. As reported by Macworld, Apple's pretrial list of potential witnesses includes Scott Forstall, Apple's former senior vice president of iOS software.
Scott Forstall is widely believed to have been forced out of Apple over the Apple Maps debacle. Soon after Apple launched its native Maps application as part of iOS 6 in September 2012, the application was widely criticized for its lack of geographic details, mislabeled locations, and other glitches. According to Fortune's Adam Lashinsky, Forstall was ousted by Tim Cook after refusing to sign a letter apologizing for the problematic app… (Read more.)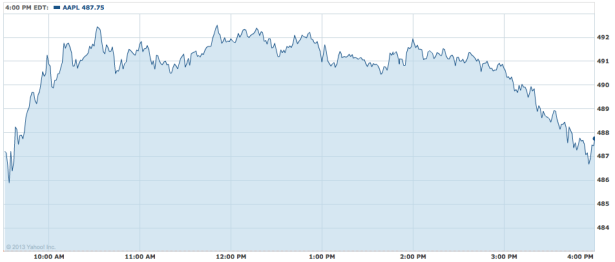 Follow Meghan on Twitter @MFoley_WSCS