Apple Recap: Dividends, Production Slowdowns, and iPhone Scammers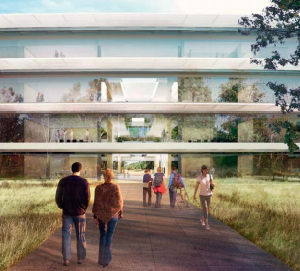 Will its undeniable that Apple (NASDAQ:AAPL) has talent — four of the company's lieutenants occupy four of the top five positions on Bloomberg's rankings of the highest paid employees at Standard & Poor's 500 companies, investors are still concerned that the company is struggling with innovation. Adding to last week's losses, shares of the iPhone maker moved further down on the stock chart Monday. The stock ended the day down $9.95, or 2.32 percent, at $419.85 — scarily close to its 52-week low of $419.55. Here's a cheat sheet to today's top Apple stories:
Is Foxconn Preparing to Pump Out Apples?
There is a good bit of uncertainty swirling around Apple lately, but it would seem that the company is ramping up production based on reports that Foxconn (FXCNY.PK) has been increasing hiring. According to KGI Securities analyst Ming-chi Kuo — who has a proven track record of predicting products, releases, and performance – Apple could be running behind on the estimates a lot of other analysts have been making. He cited potential problems with the technology in the iPhone 5S, iPad Mini 2, and a low-cost iPhone that would push launch dates past the average forecasts
However, one indicator that could signal that Apple's situation is not as bad as rumored is an increase in laborers producing the devices at Foxconn… (Read more.)
Did Apple's Controversial Warranty Policies Inadvertently Help Scammers?
On the same day that Apple's Chief Executive Officer Tim Cook issued an apology to the company's Chinese iPhone customers for its allegedly discriminatory customer service policy, a couple was arrested in China for scamming unsuspecting customers shopping for the company's iconic devices. In fact, the very aspect of Apple's warranty that the country's state-run media outlets took issue with — its iPhone return policy — enabled five employees at an electronics store in Wenzhou, China to sell fake iPhones.
A report in The Register on Monday outlined their scheme; to take advantage of the company's return policy, the scammers submitted 121 iPhone 4S "BAND parts" — it was unclear whether the items were modem assemblies or motherboards — using their credentials as official iPhone distributors and claimed they were defective and needed replacing…. (Read more.)
Will Apple Up Dividends in May?
Bernstein Research's Toni Sacconaghi has high hopes for Apple when it comes to moving the nearly $137.1 billion in cash that the company is holding onto, and he thinks that an announcement on what will happen to that stockpile could come in just a couple weeks.
Driven largely by the iPhone, which has been making up almost half of Apple's sales in recent years, the company has amassed a large sum of cash. The huge cash stockpile has made investors anxious for Apple to announce a dividend… (Read more.)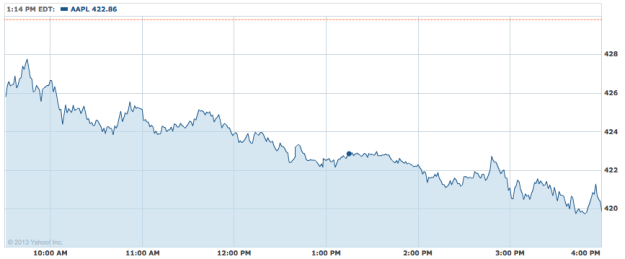 Don't Miss: Did Apple's Controversial Warranty Policies Inadvertently Help Scammers?