Apple Recap: Earnings, the Future, and a Win Over Google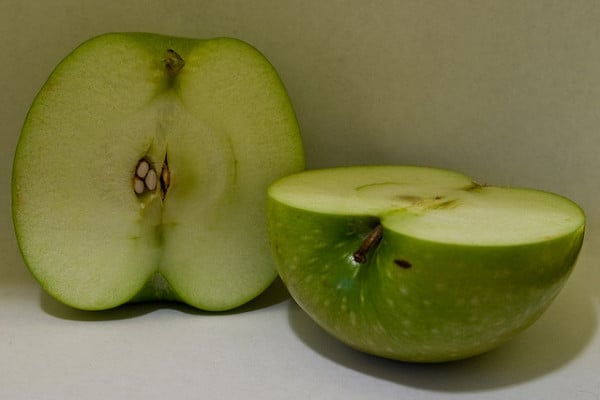 After weeks of speculation, fear mongering, and making mountains out of molehills, Apple (NASDAQ:AAPL) investors, aficionados, and analysts have some solid data to inspect. Apple reported fiscal second-quarter results at 2 p.m. Pacific Time on Tuesday that were slightly better than analysts had predicted. Breaking down the results in simple terms, the iPhone maker posted earnings per share of $10.09 on a revenue of $43.6 billion, compared to earnings per share of $12.30 on a revenue of $39.2 billion reported in the year-ago quarter. While earnings per share declined on a year-over-year basis, the company's first quarter financials beat top-line and bottom line expectations. The average estimate held by analysts called for Apple to report adjusted earnings of $10 share on revenue of $42.4 billion… (Read more.)
Shares of Apple ended the day in the green, rising $7.46, or 1.87 percent, to $406.13.  In after-hours trading, shares gained as much as 4.21 percent, pushing the stock up to $422.94. Here's a cheat sheet to today's top Apple stories:
Here's Why Apple Is So Ready for 2014
Sometimes there are days you just want to forget. For Apple, all of 2013 is turning out to be like that. So says Topeka Capital analyst Brian White in a research note written as a prelude to Apple's earnings scheduled for the close of the trading day on Tuesday. Notably, White has an ultra bullish 12-month price target of $888 on the iPhone maker along with a Buy rating.
However, for its second quarter, White expects Apple to report $41.94 billion in revenue, compared to the Wall Street consensus of $42.3 billion. His EPS projection for the company for the three months ending in March is $10, slightly higher that the Street figure of $9.98. White's sales projections represent a 23 percent quarter-over-quarter decrease, and a weaker-than-average March quarter decline of 18 percent over the past six years. As far as product sales figures go, White expects iPhone sales of 34.97 million units and iPad sales of 18.4 million units… (Read more.)
Why Is Siri Endangering Drivers?
According to a study conducted by the Texas Transportation Institute at Texas A&M University, Apple's Siri and other voice-texting applications might be unwittingly endangering drivers.
Washington D.C. and 39 states in the U.S. have already banned the use text messaging while driving. About a quarter of those states have actually prohibited cellphone use in cars altogether. The reasoning behind the legislation is clear: cellphones distract drivers and unnecessarily put everyone on the road at an increased risk. Texting is the sweetheart of the generation; 6.1 billion text messages fly around the U.S. every single day. As a result, app developers have designed a gazillion different ways to write up text messages, including swipe keyboards, multi-language keyboards, keyboards that prioritize certain letters, and even one that uses Morse code. Perhaps the method most well-known is Siri, which allows users to talk while it translates the speech into text… (Read more.)
Here's One Win for Apple Before Earnings
The International Trade Commission ruled that Apple did not infringe on a patent by Google's (NASDAQ:GOOG) Motorola Mobility, a phone sensor used in the iPhone 4.
The patent is a sensor that prevents the phone from hanging up when close to a person's face, and if Motorola had won the case, it would have caused problems importing the phones into the U.S, reported Bloomberg.
It was the last of six unsuccessful patent infringement cases that Motorola aimed at Apple in October of 2010, prior to being acquired by Google in May of last year… (Read more.)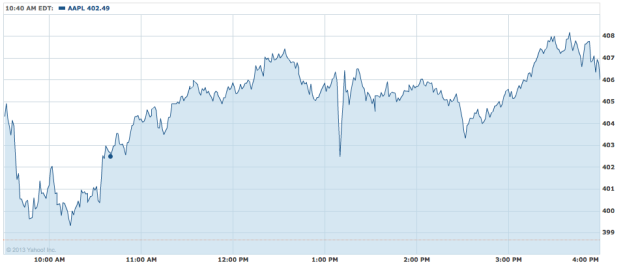 Don't Miss: Live Earnings Breakdown: Did Apple Make the Cut?