Apple Recap: Frenemies, User Care, and New Markets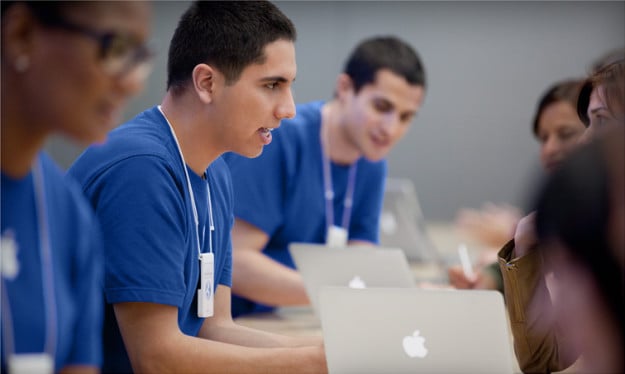 After starting the week out on a relatively high note, with the company's Worldwide Developer Conference keynote, shares of Apple (NASDAQ:AAPL) have traced out a predominantly downward path through the remaining four days of trading. Opening at $444.73 on Monday, the stock even hit a high of $448.79 that day after positive analyst commentary surrounding the announcement of iOS 7 gave investors some confidence. But, in total, the iPhone maker's stock dropped 2.66 percent over the five day trading period and closed down Friday $5.92, or 1.36 percent, at $430.05. Here's a cheat sheet to today's top Apple stories:
Frenemies Forever: Apple Has New Work for Samsung
Samsung (SSNLF.PK), one of Apple's biggest rivals in the mobile device market, will likely be producing the Retina displays for the iPad mini 2 and iPad 5 according to the latest industry rumor reported by Korean site ETNews. The 7.9-inch Retina display for the iPad mini will feature a 2,048 by 1,536 pixel resolution and the 9.7-inch iPad display will have a narrower bezel than the current model.
Apple and Samsung have had a dysfunctional working relationship ever since both companies began suing each other over patent infringement in courts around the world. Although Apple was supposedly reducing its dependence on Samsung components while further diversifying its supply chain, it appears that its supplier relationship with the Korea-based manufacturer will continue in the foreseeable future… (Read more.)\
Is Apple Beating Samsung in Taking Care of Users?
Is Apple beating Samsung in the race to provide products and services for the lucrative healthcare market? According to Haydn Shaughnessy at Forbes, Apple has a much more coherent strategy than Samsung when it comes to developing future technologies for healthcare.
After helping Nike (NYSE:NKE) establish its Nike + virtual athletic competition community, Apple began carefully acquiring various body sensing and health monitoring intellectual property. As reported by Patently Apple, the Cupertino-based company recently updated a claim found in its "Personal Items Network, and Associated Methods" patent that was originally granted in 2009… (Read more.)
Are Cars the Next Big Market for Apple?
Does Apple's new "iOS in the Car" functionality have the potential to be a major revenue generator or is it merely a convenient vehicle feature for Apple users?  One of the most revolutionary new functionalities that Apple announced at the Worldwide Developers Conference this year was the "iOS in the Car."
Horace Dediu at Asymco notes that it appears this feature would allow iOS-powered devices to utilize a vehicle's display screen as an external monitor while allowing the user to operate the iOS via voice commands given to Siri. Apple also presented a list of twelve automakers that will be supporting the iOS in the Car functionality. The list included Acura, Chevrolet, Ferrari, Honda (NYSE:HMC), Hyundai, Infiniti, Jaguar, Kia, Mercedes-Benz, Nissan, Opel, and Volvo… (Read more.)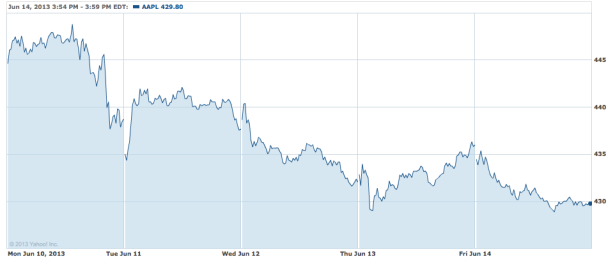 Follow Meghan on Twitter @MFoley_WSCS
Don't Miss: Frenemies Forever: Apple Has New Work for Samsung.