Apple Recap: Growth, Cue's Testimony, and Frommer's Thumbs Up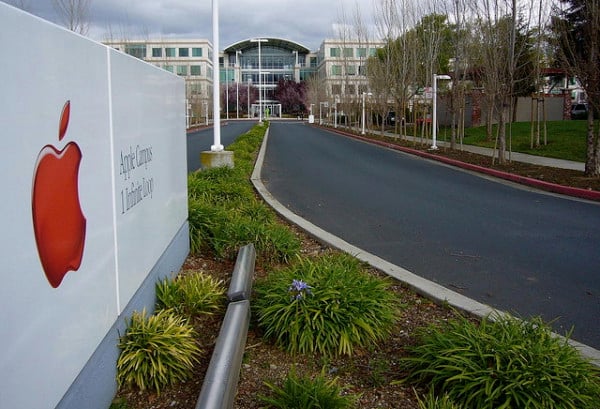 Stocks enjoyed a broad rally Thursday; the Dow Jones, the S&P 500, and the Nasdaq all posted gains, ending a three-day losing streak. With industry commentary regarding Apple's (NASDAQ:AAPL) developers conference and the unveiling of iOS 7 taking a positive slant, shares of the iPhone maker edged up alongside the market as a whole. The stock ended the day up $3.77, or 0.88 percent, at $436.00. Here's a cheat sheet to today's top Apple stories:
Analyst: Apple Growth a Plus for Value Managers
Investment Conference on Wednesday, Oakmark Fund manager Bill Nygren explained why he invests in a "growth" stock like Apple, despite being a value manger.
"As a value manager, I don't have to say, 'I don't like growth,'" stated Nygren via Barron's. Nygren also noted that Apple trades at eight to times earnings when you strip out the cash, which makes Apple stock "cheaper than Cummins Engine (NYSE:CMI), which I also own, and yet no one questions why a value manager [owns that stock]."… (Read more.)
Eddy Cue's Testimony Could Make or Break Apple in E-Book Trial
Apple's ongoing e-book trial may reach a critical turning point today when Apple executive Eddy Cue takes the stand. Cue has been described by a U.S. Department of Justice lawyer as "the chief ringleader of the conspiracy" reports Bloomberg.
Although the negotiations with various publishers were initiated by Steve Jobs, Cue became responsible for the final negotiations after Jobs passed away in 2011. The government alleges that Cue conspired with publishers to fix e-book prices by orchestrating a simultaneous move to the agency model… (Read more.)
Dan Frommer: iOS 7 Is the Fresh Start Apple Needed
Well-known tech commentator Dan Frommer offers his unique take on Apple's (NASDAQ:AAPL) new iOS 7. Frommer is the Editor at Large for the Web technology blog ReadWrite and the founder and editor of SplatF, a tech news and commentary site.
Although Frommer believes Apple's original iPhone iOS was "one of the most beautiful interfaces ever imagined," he still likes the way the new iOS 7 looks. He notes that many of the problematic issues in iOS came from add-ons, and he appreciates that there is a "new set of cues to start from."… (Read more.)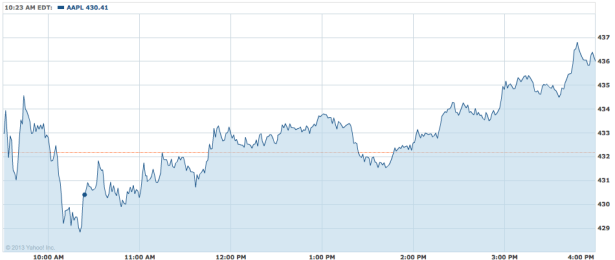 Follow Meghan on Twitter @MFoley_WSCS
Don't Miss: New iPhone Rumors: Larger Screens, Multiple Colors.