Apple Recap: Gundlach, Monetization, and the Spaceship Campus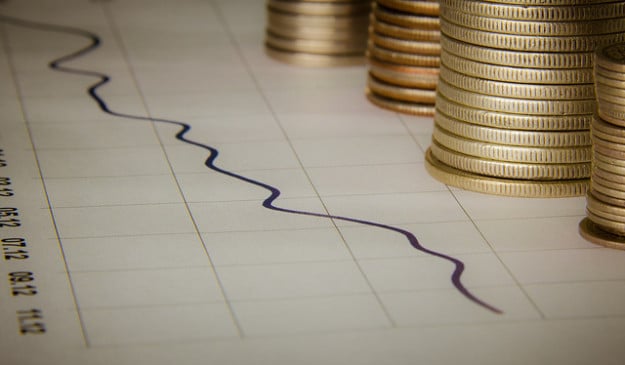 Shares of Apple (NASDAQ:AAPL) etched out a particularly volatile path Wednesday, one that closely resembled the dips and crests of a wild roller coaster. Throughout the day, shares crossed multiples times over the stock's 50-day simple moving average, but ended the trading session just below that marker. Shares also ended the day in the red, closing down $4.20, or 0.93 percent, at 445.11. Here's a cheat sheet to today's top Apple stories:
Gundlach: Apple Is Headed Back to $500!
Jeffrey Gundlach, the CEO and CIO of DoubleLine Capital, is continuing his relatively recent trend of coming out in support of owning Apple stock. Gundlach is perhaps best known for making a famously accurate call when he began shorting Apple in April of 2012 when it was still trading for around $610.
Gundlach recently discussed his latest views on Apple stock on CNBC's "FastMoney Half Time Report" with Scott Wapner. On a previous appearance on the show, Gundlach stated that if he was forced to choose on Apple stock, "I would own it instead of shorting it."… (Read more.)
Analyst: 3 Ways Apple Can Make More Money
Apple's enormous base of user accounts could become a significant future source of revenue for the company according to an analysis done by Morgan Stanley's Katy Huberty. The analyst notes that Apple's account base of 500 million users is second in size only to Facebook's (NASDAQ:FB) user base of approximately 1 billion.
However, Apple's user base is growing at a faster pace than other online retailers and generates more revenue per user. The Cupertino-based company's user base grew by 55 percent in 2012 and each user generates the company an average of $329. This surpasses second-ranked Amazon's (NASDAQ:AMZN) average revenue of $305 per user account and is significantly higher than the $125 that third-ranked eBay (NASDAQ:EBAY) derives from each of its user accounts. Based on this rate of growth, Huberty estimates that Apple's user base may reach as high as 600 million users this year. She notes that Apple could drive its future revenue growth merely by expanding the number of services that it provides through its ecosystem of products… (Read more.)
Apple: Spaceship HQ Will Bring California the Dough
Apple outlines the many economic benefits of its Apple Campus 2, or "spaceship campus," in a new report recently published on its site titled "Economic and Fiscal Impacts Generated by Apple in Cupertino — Current Facilities and Apple Campus 2." In this report, Apple notes the positive impact that it currently has on the local economy, and touts the additional benefits that the new multi-billion dollar facility will bring.
Apple states that the "iconic" centerpiece building will "accommodate up to 12,000 employees." It also notes that the company is expected to hire 7,400 additional employees between now and the scheduled Apple Campus 2 completion date in 2016. This will bring Apple's total employee count up to 23,400. The report also points out that Apple already has 16,000 employees that account for 40 percent of Cupertino's job base… (Read more.)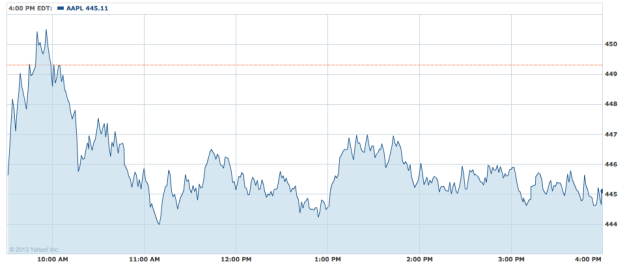 Follow Meghan on Twitter @MFoley_WSCS
Don't Miss: Speedy Apple Is Still Winning the U.S. Race.