Apple Recap: Hedge-Funds Run and Tax Troubles
As concerns for the company's future grow, a new round of 13F statements filed with the Securities and Exchange Commission over the past few days have revealed that a number of mutual funds and hedge fund managers have trimmed their Apple (NASDAQ:AAPL) holdings, and these sell offs put some pressure on the iPhone maker's stock. But nevertheless, the company closed up $5.73, or 1.34 percent, at $434.58. Here's a cheat sheet to today's top Apple stories:
David Tepper Is Not the Only One Dumping Apple
Apple closed down 3.38 percent at $428.85 Wednesday, falling below its 50-day moving average for the first time in close to a month. The fact that shares fell below this psychologically important level for the second time in less than a month, the stock hit a new 52-week low, and the company reported its first quarter-over-quarter earnings decline in a decade all in the same four-week span has made investors nervous.
Well-known hedge-fund manager Julian Robertson dumped his firm's entire stake in Apple during the first three months of this year; a document filed with the U.S. Securities and Exchange Commission showed that his Tiger Management's investment portfolio did not hold any Apple shares as of the end of March… (Read more.)
Is Apple In Trouble Over Taxes?
Approximately $100 billion of Apple's cash reserves is strategically kept overseas and out of the reach of America's tax collectors. Although this is a common practice for large companies with overseas earnings, it appears that Apple will soon be the subject of a Senate hearing on its offshore tax practices. According to anonymous sources via Bloomberg, Apple CEO Tim Cook will testify at the hearing that is scheduled for May 21.
The Senate Permanent Subcommittee on Investigations has previously looked into the tax strategies of other large technology companies, including Hewlett-Packard (NYSE:HPQ) and Microsoft (NASDAQ:MSFT)… (Read more.)
Apple's App Store Rings Up 50 Billion Downloads
Ever since Apple initiated its app download countdown ticker earlier this month, many countdown ticker watchers have been predicting that the App Store would cross the 50 billion mark threshold before the month was out. It turns out that they were right. Apple surpassed 50 billion downloads yesterday, around the same time that rival Google (NASDAQ:GOOG) announced that Google Play had hit the 48 billion download mark… (Read more.)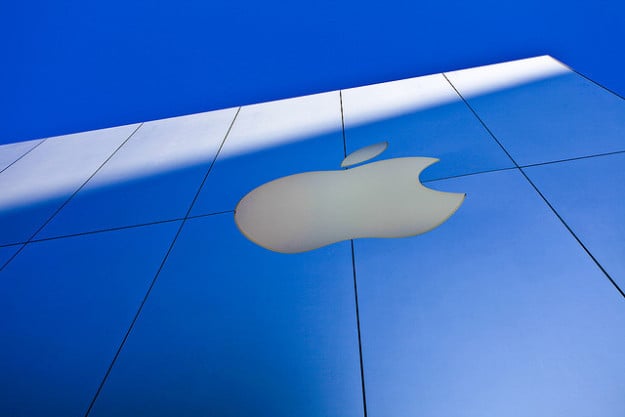 Don't Miss: How Low Has the iPhone's Market Share Fallen?