Apple Recap: Innovation Failings and the Never-Ending Patent War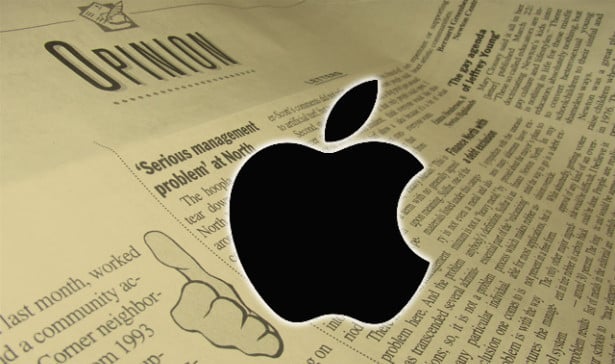 Apple (NASDAQ:AAPL) investors bid shares of the iPhone maker down a roller-coaster-like track Tuesday and even pushed the stock below below the psychologically important level of $400 for the second time this week. However, the stock recovered to a small degree, closing in the green for the first time in five days. Shares ended the day up 9 cents, or 0.02 percent, at $402.63. Here's a cheat sheet to today's top Apple stories:
Is iOS 7 Brilliant or a Sign That Apple Lacks Innovation?
Apple's iOS 7 may be winning over fans early, with one poll showing that consumers paying attention to the new operating system look favorably at the new design. But has Apple really done something noteworthy?
Input Factory created the mobile polling tool Polar, which was used to poll more than 46,000 people about the new system icons designed for iOS 7. Because the new icons will be the face of the operating system, it is important for them to appeal to users — thus, the Polar poll tried to find out just how appealing they are.While some people may not be happy about the new icons, the poll found that a majority favored the new design compared to the old icons… (Read more.)
Is Apple a Rotten Investment?
Apple's strength has always been innovation: creating new products that change the way we work and play. But Apple has failed to introduce a new product since November, and investors believe the company is losing its edge in innovation to competitors. CEO Tim Cook hoped to change this sentiment at Apple's Worldwide Developers Conference several weeks ago. He referred to Apple's new product offerings as "game changers," but the conference only left investors wanting more. The only two products Cook unveiled were iOS 7, an update to existing iPhone and iPad operating systems, and iRadio, a music streaming service that hardly seems different from Pandora (NYSE:P).
The average selling price of Apple products has recently been in steady decline. A lower average selling price, especially for the iPhone and iPad, will most likely lead to a lackluster third-quarter earnings announcement… (Read more.)
Apple's Latest Patent Lawsuit Comes Up Short
In a seemingly never-ending patent war, the most recent bout went to Samsung (SSNLF.PK), as they saw an appeals court in Japan rule in their favor after Apple alleged that the maker of the Galaxy infringed on its patent for synchronizing music and video for both smartphones and tablets.
The Intellectual Property High Court in Tokyo upheld the decision in favor of Samsung after a Tokyo District Court rejected Apple's claim of infringement on synchronization invention. This continued patent-dispute between Apple and Samsung has spanned over four continents since Apple accused Samsung of "slavishly" copying their devices… (Read more.)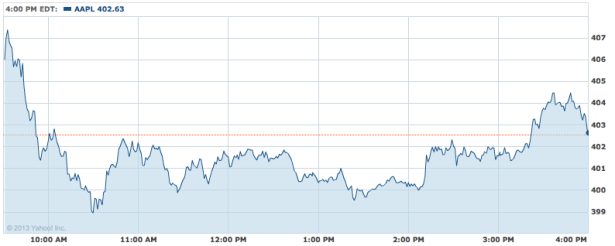 Follow Meghan on Twitter @MFoley_WSCS