Apple Recap: Innovation Questions, Stock Volatility, and the NSA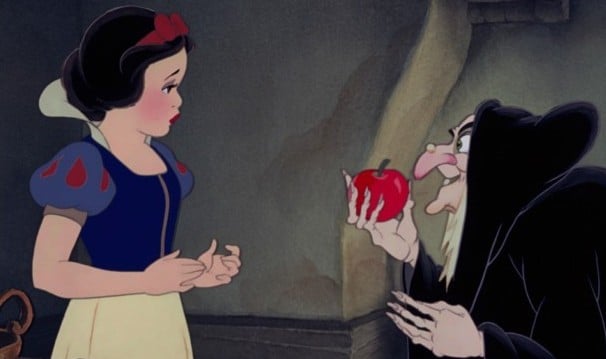 U.S. stocks closed broadly higher on Monday and Apple (NASDAQ:AAPL)  was swept upward on the stock chart as well. Even with negative nitpicking continuing over the company's latest update to its mobile operating system and its future prospects, shares of the iPhone maker closed up $1.95, or 0.45 percent, at $432.00. Here's a cheat sheet to today's top Apple stories:
Is iOS 7 a Portent of Apple's Decline?
Does Apple's new iOS 7 reveal that the Cupertino-based company has lost its position as an industry innovator? Although many Apple aficionados embraced Apple's fresh take on its mobile operating system, others were disappointed that it seemed to be following in the footsteps of its competitors.
Many commentators have pointed out several features that, while new to iOS, have long been available to users of Google's (NASDAQ:GOOG) Android platform. Chuong Nguyen at Gotta Be Mobile notes that iOS 7's card-based multitasking view has long been a feature of the Android operating system… (Read more.)
3 Reasons to Buy Apple Stock
Since falling from the $700-plus heights of September 2012, Apple stock has gained a reputation for volatility. The last several months have not helped Apple's reputation in this regard, since the stock dipped below $400 in April before its $100 billion shareholder capital return plan and dividend increase briefly propelled the stock above $450.
Despite the anticipated "June bounce" from the Worldwide Developers Conference last week, Apple stock finished the week down 3.31 percent at $430.05. With so many naysayers doubting Apple's viability, it's a good time to reiterate three of the Cupertino-based company's fundamental strengths… (Read more.)
Apple: Don't Worry, We Don't Give Your Data to the Government
Early in June, a contractor for the National Security Agency named Edward Snowden blew the whistle on a program called PRISM. At a glance, PRISM is a massive surveillance program that allegedly includes the collection of data from America's largest internet, technology, and telecom companies. Slides obtained by the Washington Post reveal that Google, Facebook (NASDAQ:FB), Yahoo (NASDAQ:YHOO), Microsoft (NASDAQ:MSFT), and Apple are all apparently subject to monitoring… (Read more.)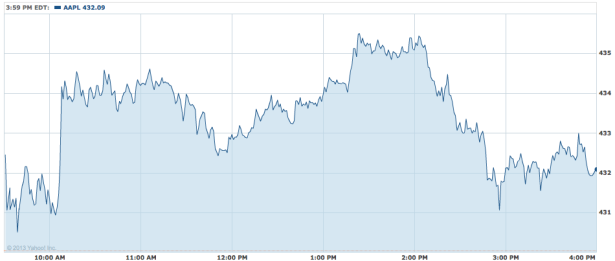 Follow Meghan on Twitter
@MFoley_WSCS
Don't Miss: Apple: Don't Worry, We Don't Give Your Data to the Government.