Apple Recap: Investors Cash Out, Revenue Growth, and iOS 7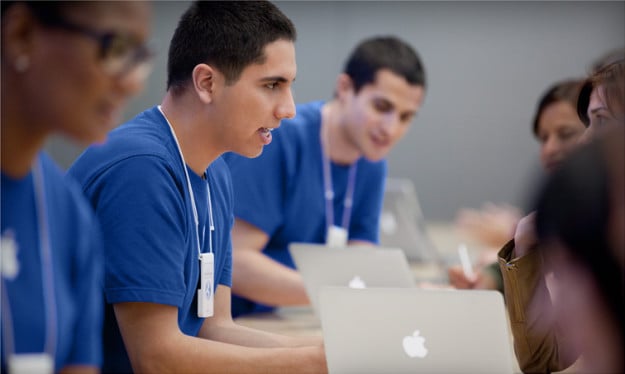 Last week, in anticipation of Apple's (NASDAQ:AAPL) venture into the debt arena, Moody's Investors Services and Standard and Poor's Ratings Service offered their investor grade ratings on the company's bonds. Moody's gave an Aa1 senior unsecured rating and S&P gave a comparable AA+. Although Apple received a slightly less than perfect credit rating from both Moody's and S&P, it was definitely much higher than what the tech giant has historically gotten. Back in the company's financial doldrums of 1997, it was unceremoniously given a junk rating by Moody's.
But while Apple's credit rating has noticeably improved, this change did not give investors any more credit. Shares ended the day in the red, closing down $3.49, or 0.79 percent, at $439.29. Here's a cheat sheet to today's top Apple stories:
Why Did This Big Investor Cut His Stake in Apple?
Is this big investor's Apple cutback a sign of trouble ahead for the company? Will Danoff, the manager of the tech-heavy Fidelity Contrafund, has expressed his "heightened concern" about Apple's  long-term prospects by cutting the equity mutual fund's stake in the Cupertino-based company by 1.46 million shares in the first quarter.
According to its quarterly report, this still leaves Contrafund with a substantial stake in Apple with 10.1 million shares at a value of $4.5 billion… (Read more.)
Analyst: Apple Revenue Will Grow Through June
As investors scrambled to get a chunk of Apple's $17 billion bond offering yesterday, some analysts were still poring over the Cupertino-based company's 10-Q filing in search of potential upsides. Barclays (NYSE:BCS) analyst Ben Reitzes believes he found a minor upside that may indicate slightly higher revenue in the June quarter.
Ben Reitzes notes via Barron's that Apple's latest filing indicates expectations of $33.5 to $36.4 billion in June quarter revenue, based on the company's off-balance-sheet commitments such as advertising, research & development, and various manufacturing expenditures. Still, this is slightly better than Apple's guidance… (Read more.)
Apple's iOS 7 Redesign: Too Much, Too Late?
Is Apple making a strategic mistake by revamping its iOS 7 operating system on the cusp of its debut? Jonathan Ive, the Senior Vice President of Industrial Design at Apple, took charge of the human interface aspects of Apple's software after a major management realignment last October. Ive is initiating many revolutionary changes in the appearance of Apple's mobile-software programs, many of which haven't been altered since the debut of the original iPhone in 2007… (Read more.)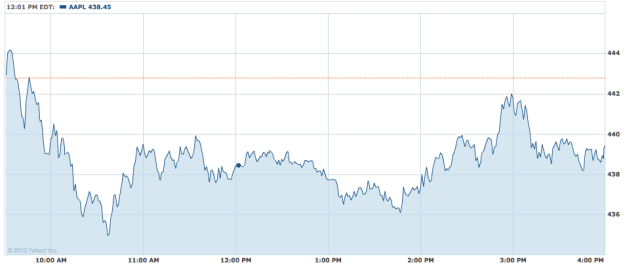 Don't Miss: Here's How Apple Went From Junk To Bond Champion.